What is the name of Satoshi Tajiri's immensely popular Japanese role-playing game?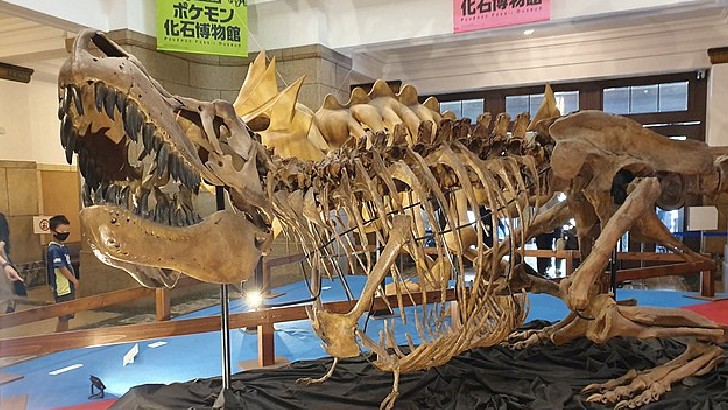 Pokémon
Pokémon! is a hugely popular video game franchise that debuted in Japan in 1996 on the Nintendo Game Boy. Satoshi Tajiri and Ken Sugimori collaborated to develop the video game.
In the wildly famous Harry Potter film series, who played Professor Sybill Trelawney?
Emma Thompson
Emma Thompson, an English actress and playwright, portrays Professor Sybill Patricia Trelawney. However, this is only one of the many fantastic characters that the celebrated actor has brought to life.
Audrey Hepburn is regarded as one of the most famous Hollywood actresses of all time. In the famous film Breakfast at Tiffany's, what is the name of her character?
Holly Golightly
Audrey Hepburn, a British actress and philanthropist, played Holly Golightly in the 1961 romantic comedy Breakfast at Tiffany's.
Pan's Labyrinth, a gloomy 2006 Spanish-Mexican fantasy film, earned a slew of prizes, including three Academy Awards. Who wrote the screenplay, directed the picture, and co-produced it?
Guillermo Del Toro
Guillermo Del Toro, a Mexican cinema director, producer, screenwriter, and novelist, wrote, directed, and co-produced Pan's Labyrinth. Ivana Baquero, Sergi López, Maribel Verd, Doug Jones, and Ariadna Gil appear in the picture, which has an all-star cast.
Dr. Strangelove, a dark comedy released in 1964, is largely recognized as one of the finest films of all time. What war does the movie mock?
Cold War
Dr. Strangelove is considered one of the best comedies of all time, and it parodies the Cold War dread of nuclear war. Peter Sellers, George C. Scott, Sterling Hayden, Keenan Wynn, Slim Pickens, and Tracy Reed feature in the classic picture.
What is the abbreviation for the first organization formed to safeguard the rights of music composers, which was founded on February 13, 1914?
ASCAP
The ASCAP, or American Society of Composers, Authors, and Publishers, was created in 1914 to safeguard composers' rights and to collect money for public performances of their work. The total number of members is expected to reach 850,000 by 2022.
In 2019, Forbes named which mega-star the youngest self-made billionaire?
Kylie Jenner
Kylie Jenner, who is 22 years old, became the youngest self-made billionaire on Forbes' annual World's Billionaires list in 2019. She created her own lucrative cosmetics line in addition to appearing in the famous reality television series Keeping Up with the Kardashians.
Cosmos: A Personal Voyage was the most popular program on American public television in the 1980s. Which scientist was the show's host?
Carl Sagan
Carl Sagan, a famed scientist, was born on November 9, 1934, in Brooklyn, New York, and presented the original 13-part series Cosmos: A Personal Voyage. The show has been dubbed "a watershed event for science-themed television programming" in recent years.
The Eurovision Song Contest is the world's longest-running annual televised music contest. What year was this series first broadcast?
1956
The Eurovision Song Contest, often known as Eurovision, was first broadcast on May 24, 1956, and it is still going strong after all these years! The show allows aspiring artists the opportunity to shine in front of a large audience.
On May 16, 1929, the inaugural Academy Awards ceremony was held. Who hosted this momentous occasion?
Douglas Fairbanks
Douglas Fairbanks, an actor, playwright, director, and producer, presented the first Academy Awards ceremony. The event drew a crowd of around 270 individuals who paid $5 each to attend at Hollywood's Roosevelt Hotel.
Nobody can forget the famous movie line "Run, Forrest, Run!" but who created the 1986 novel Forrest Gump, which was adapted into a 1994 film?
Winston Groom
Winston Groom, an American novelist and nonfiction writer, is best known for his novel Forrest Gump. In 1986, it was first published. Tom Hanks, Robin Wright, Gary Sinise, Mykelti Williamson, and Sally Field appeared in the 1994 picture.
Since 2005, which annual dance music festival has taken place in Boom, Flanders, Belgium?
Tomorrowland
The Tomorrowland event in Boom, Flanders, Belgium, attracted over 400,000 visitors in 2019. Over the years, the EDM festival has become a cultural phenomenon, inspiring comparable events across the world.
Star Trek began as a television series in the 1960s and has since grown into a full-fledged pop cultural phenomenon. Which of the following characters from the hit TV show is NOT one of them?
Chewbacca
Chewbacca is a Star Wars character, whereas the other three are from the Star Trek franchise. This classic sci-fi standard has become engrained in our nation's culture since its debut in the 1960s.
Which of the following performers was born as Reginald Kenneth Dwight?
Elton John
Elton John was born Reginald Kenneth Dwight in Pinner, Middlesex, on March 25, 1947. On January 7, 1972, the best-selling musician changed his name to Elton Hercules John in honor of saxophonist Elton Dean and vocalist Long John Baldry.
Darth Vader and Mufasa are two movie characters whose voices you'll remember for the rest of your life. Who was the voice actor for both of those characters?
James Earl Jones
James Earl Jones was born on January 17, 1931, in Arkabutla, Missouri, and contributed his voice to two terrifying characters: Mufasa and Darth Vader. He is also largely considered to be one of America's best performers.
For their famous performance in the 1951 adventure picture The African Queen, who earned the Academy Award for Best Actor?
Humphrey Bogart
Humphrey Bogart is one of the most well-known and successful performers in classic American film. While he appeared in a number of notable films, his only Oscar was for his portrayal in The African Queen, a 1951 adventure film.
Steven Spielberg, Jeffrey Katzenberg, and David Geffen created DreamWorks Pictures on October 12, 1994. Which of the following films was NOT produced by DreamWorks Animation?
Brave
While Brave was created by Pixar Animation Studios, the other three films are all DreamWorks masterpieces. Hollywood heavyweights Steven Spielberg, Jeffrey Katzenberg, and David Geffen founded the film distribution company.
There were five films in the Pirates of the Caribbean franchise. Which of the following is NOT one of them?
Pirates of the Caribbean: At World's End
Pirates of the Caribbean: Dead Man's Chest
Pirates of the Caribbean: Jack Sparrow Origins
Pirates of the Caribbean: On Stranger Tides
Pirates of the Caribbean: Jack Sparrow Origins
While Pirates of the Caribbean: Dead Men Tell No Tales is one of the films, Pirates of the Caribbean: Jack Sparrow Origins is not, despite the fact that a film about the origins of Jack Sparrow is fascinating! The Curse of the Black Pearl, Dead Man's Chest, At World's End, and On Stranger Tides are the other four films.
Since 2005, which famous British chef has hosted the grueling cuisine competition show Hell's Kitchen?
Gordon Ramsay
Gordon Ramsay, the fiery chef behind Hell's Kitchen, was born on November 8, 1966, in Johnstone, United Kingdom. Over the years, his worldwide restaurant organization, which was created in 1997, has received sixteen Michelin stars.
The English actor in this photo, Krishna Pandit Bhanji, was born on December 31, 1943, and played Mahatma Gandhi in the 1982 biographical film Gandhi. Who is he?
Ben Kingsley
Ben Kingsley was born on December 31, 1943, in Snainton, United Kingdom, and has had a career spanning more than five decades. He has acted in various films and television series for which he has received numerous awards.
Which of the following feature films was NOT directed, produced, or written by Steven Spielberg, the famed film director, producer, and screenwriter?
The Nightmare Before Christmas
The Nightmare Before Christmas
The Nightmare Before Christmas is directed by Tim Burton. The other three are directed by Steven Spielberg, a legendary Hollywood personality often regarded as the most commercially successful director of all time.
Which of the names below is NOT the name of Kim Kardashian and Kanye West's four children?
John
Despite the fact that Kim and Kanye are no longer together, they have four children: North, Saint, Chicago, and Psalm. They were born in the years 2013, 2015, 2018, and 2019.
Joseph Allen Maldonado-Passage is better known by what moniker based on the blockbuster Netflix real crime documentary?
Joe Exotic
Following the release of the Netflix true-crime documentary Tiger King, Joseph Maldonado-Passage, better known as Joe Exotic, became a household figure. The series followed the zookeeper and uncovered the murky business of big cat breeding.
American Idol is a singing competition that provides aspiring singers with the opportunity to realize their dreams. On September 4, 2002, who won the first season of the show?
Kelly Clarkson
Kelly Clarkson made history as the inaugural champion of the singing competition American Idol on September 4, 2002. She was a 20-year-old cocktail waitress from Texas with high hopes at the time.
What artist is widely regarded as a creator and prominent practitioner of Pop Art, best known for his vividly colored paintings of comic strip characters such as "Crying Girl" and "In The Car"?
Roy Lichtenstein
Roy Lichtenstein was a prolific painter widely considered as the most influential and inventor of the Pop Art movement. Bright colors and powerful lines characterize his art, which typically depicts comic book characters.
With hits like "Viva Forever" and "Wannabe," the Spice Girls ruled the airwaves in the 1990s. Who among the five members of this iconic all-female group was not a member?
Emma Beckinsale
Melanie Brown (Mel B), Melanie Chisholm, Emma Bunton, Geri Halliwell, and Victoria Beckham formed the Spice Girls in 1994, and they were a very successful female group. Scary Spice, Sporty Spice, Baby Spice, Ginger Spice, and Posh Spice are some of their other names.
Doctor Who is a British science fiction television series about a Time Lord from another planet. What year did this classic program premiere?
1963
Doctor Who was a huge hit on the BBC from the beginning in 1963 until the end in 1989. While an attempt to relaunch the program was undertaken in 1996, it was not fully revived until 2005.
In 1999, Paul Tollett and Rick Van Santen co-founded an annual music and arts festival. What is the name of this festival?
Coachella
Coachella Valley Music and Arts Festival is an annual music and arts festival held at the Empire Polo Club in Indio, California. It was first established in 1999.
While we connect Shrek with Mike Meyers' funny Scottish brogue, who was the original cast member?
Chris Farley
Chris Farley was slated to play the misunderstood ogre Shrek and had recorded nearly all of the lines before unfortunately passing suddenly before the film could be completed. Mike Meyers stepped in and did an excellent job, offering the character his Scottish accent.
If you've ever visited Harry Potter's magical world, you're surely aware that the series consists of how many books?
7
Harry Potter is a series of seven books written by J. K. Rowling (as of 2022). Harry Potter and the Sorcerer's Stone, Harry Potter and the Chamber of Secrets, Harry Potter and the Prisoner of Azkaban, Harry Potter and the Goblet of Fire, Harry Potter and the Order of the Phoenix, Harry Potter and the Half-Blood Prince, Harry Potter and the Deathly Hallows, and Harry Potter and the Deathly Hallows are among the fantasy novels.
The Hulk, arguably Marvel's most renowned fictional character, is from which real-life American city?
Dayton, Ohio
Bruce Banner's alter identity, The Hulk, is a fictitious superhero. He was born in Dayton, Ohio, and obtained his superhuman abilities after a gamma bomb experiment went wrong.
What are Winifred, Mary, and Sarah from the hit Halloween film Hocus Pocus collectively known as?
The Sanderson Sisters
Hocus Pocus is a classic 1993 film about three evil witches on a mission to take over the living world. However, on Halloween night, a couple of fearless children foil their intentions.
Chandler Bing romances Monica Geller in the iconic television sitcom Friends, and the two eventually marry. Monica Geller was played by who?
Courteney Cox
While Courteney Cox has been in a number of films and television programs over the years, she is most known for her role as Monica Geller on Friends. She was nominated for seven Screen Actors Guild Awards for her performance on the program.
What was Louis Armstrong's nickname? He was a great jazz musician known for his tunes "What a Wonderful World" and "We Have All The Time In The World."
Satchmo
Louis Armstrong, a famous American trumpeter and vocalist called "Satchmo," "Satch," and "Pops," was born on August 4, 1901, in New Orleans, Louisiana. His career spanned five decades.
What is the title of the lead single from the 2019 version of Disney's The Lion King soundtrack?
Spirit
"Spirit," the lead track from the popular film The Lion King, was written and sung by Beyoncé and released on July 9, 2019. Ilya Salmanzadeh and Labrinth collaborated on the tune.
Lady Gaga and Bradley Cooper collaborated on the Oscar-winning song "Shallow" for this musical romantic drama film?
A Star Is Born
For the 2018 film A Star Is Born, Lady Gaga and Bradley Cooper sang "Shallow." The song was a worldwide hit, winning several awards including the Academy Award for Best Original Song, Golden Globe Award for Best Original Song, BAFTA Award for Best Film Music, and Critics' Choice Movie Award for Best Song.
When he played the famous Freddie Mercury in the 2018 film Bohemian Rhapsody, who gave an Oscar-winning performance?
Rami Malek
In the 2018 film Bohemian Rhapsody, American actor Rami Malek performed an incredible job playing Freddie Mercury. While the film garnered mixed reviews from critics, it was a box office success, grossing over $911 million worldwide.
What is the Antoinette Perry Award for Excellence in Broadway Theatre more commonly known as?
Tony Award
The Tony Award is named after Antoinette Perry, an actor, director, producer, and co-founder of the American Theatre Wing, who was also known as Tony. The prizes at the first event were "a scroll, cigarette lighter, and objects of jewelry such as 14-carat gold compacts and bracelets for the women, and money clips for the males."
What dynamic musical pair collaborated on the number one charity hit "We Are the World" in 1985?
Freddie Mercury and Lady Gaga
Michael Jackson and Lionel Richie
Michael Jackson and Elton John
Freddie Mercury and Lionel Richie
Michael Jackson and Lionel Richie
In 1985, Michael Jackson and Lionel Richie collaborated to compose "We Are The World," the classic and best-selling charity single. The song was written by the supergroup USA for the African continent and is still the ninth best-selling single of all time.
Which prominent rapper and songwriter's true name is Belcalis Marlenis Almánzar?
Cardi B
Cardi B's true name is Belcalis Marlenis Almánzar, an American rapper and songwriter who was born and raised in New York City.
Fail. You need to get out more, watch movies, watch tvs more, listen to top hits.
You may know some pop culture but not enough to pass with flying colors.
Excellent! You are a pop culture genius!