Test your knowledge of classic Hollywood actresses in this enjoyable and brief quiz about the dazzling stars of Hollywood Actresses! Can you identify each of these vintage beauties?
Can you identify this famous old Hollywood star with violet eyes?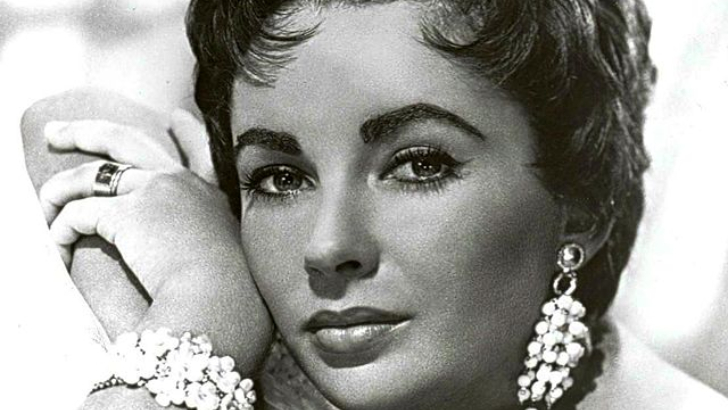 Elizabeth Taylor
After winning the Best Actress award for her performance in "Butterfield 8" (1960), Elizabeth Taylor used her newfound influence to negotiate a staggering pay raise from her meager $150,000 "Butterfield" salary for her subsequent film, "Cleopatra" (1963). Her $1,000,000 salary set an all-time high for an actress. Taylor also had the opportunity to meet Richard Burton, who would become her fifth and later sixth husband, during the production.
This former queen of old Hollywood continues to top the Best Actress Oscar winners list with her four victories. Do you know her name?
Katharine Hepburn
While Meryl Streep eventually overtook her in nominations, Katharine Hepburn still holds the record for Best Actress Oscar victories. Hepburn's physical presence was made even more recognizable by the head tremor she later developed, which complemented her aristocratic demeanor and recognizable mid-Atlantic accent. Her trembling, which was generally thought to be caused by Parkinson's disease, was caused by a much milder condition called essential tremor.
Frances Ethel Gumm was born on June 10, 1922, in Grand Rapids, Minnesota. Who was this big-voiced, tiny-frame superstar of the golden Hollywood era?
Judy Garland
Judy Garland, who stood just under 5 feet tall, was viewed as unattractive compared to the glamorous leading ladies of the time like Elizabeth Taylor, Ava Gardner, and others. The studio required her to wear teeth caps and nose prosthetics at the beginning of her career.
This classic beauty, born in Philadelphia, served as Hitchcock's inspiration and rose to real-life regal status. Do you know her name?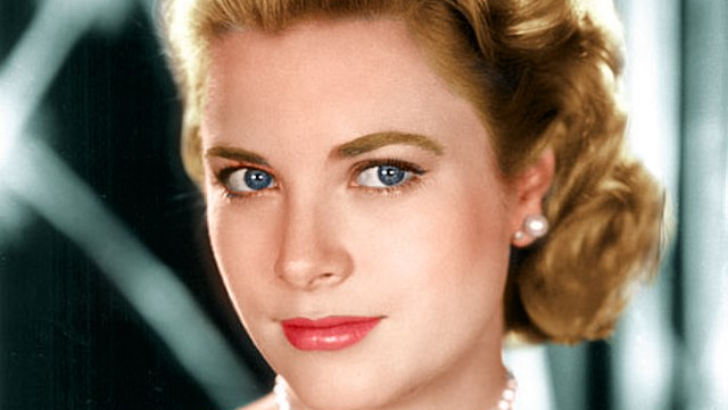 Grace Kelly
Grace Kelly had an incredibly successful and, at just five years, extremely brief Hollywood career that left an enduring impression on American cinema. Kelly acted in well-known movies from 1951 to 1956 with stars of the era, including Bing Crosby and Frank Sinatra in "High Society," Clark Gable and Ava Gardner in "Mogambo," and Kelly again opposite Crosby in her Oscar-winning performance as Georgie Elgin in "The Country Girl."
On December 27, 1901, which sultry, gender-bending Hollywood megastar was born in Berlin, Germany?
Marlene Dietrich
The gorgeous bisexual woman was known for her endless marital woes and affairs with men and women. John F. Kennedy and Frank Sinatra were among Marlene Dietrich's many lovers, along with Gary Cooper, Jimmy Stewart, Jean Gabin, John Wayne, Errol Flynn (and his wife), John Gilbert, Douglas Fairbanks Jr., and Yul Brynner; writers George Bernard Shaw, Erich Maria Remarque, Ernest Hemingway, and Mercedes de Acosta; and actors Gary Cooper, Jimmy Stewart, Jean Gabin, John Wayne; Errol Flynn and his wife.
This Hollywood leading lady, whose mesmerizing deep blue eyes spawned a huge international pop hit, broke Oscar records when she received her tenth nomination for Best Actress for "Whatever Happened to Baby Jane." What is her name?
Bette Davis
The 1981 #1 song "Bette Davis Eyes" was a favorite of Bette Davis. Even more so, she wrote the singer Kim Carnes a letter of gratitude for helping to "make the then 73-year-old Davis a part of modern times."
Who is this legendary actress, fashion icon, and humanitarian?
Audrey Hepburn
On May 4, 1929, Audrey Hepburn was born to an English/Austrian father and a Dutch baroness. Following these aristocratic beginnings, elite ballet academies in London and Amsterdam and European boarding schools emerged. However, Hepburn also experienced hardship in her early years, including her father leaving the family when she was just six.
Can you identify this gorgeous Swedish actress who starred in "Casablanca" and "Notorious"?
Ingrid Bergman
Bergman, a three-time Oscar winner, stood out from her Hollywood contemporaries in height. At a majestic 5'10" "She stood taller than many of her male co-stars, including Claude Raines (5'6″) and Humphrey Bogart (5'8") from the film Casablanca, who both had to wear lifts or platform shoes. At almost 6'2 ", it's been said that Bergman's favorite co-star was Cary Grant.
Can you recognize this troubled former Hollywood star?
Frances Farmer
At 22, Frances Farmer signed a seven-picture Paramount deal, and the following year, she co-starred with Bing Crosby, giving her career in Hollywood a decent start. But soon after, Farmer's world started to fall apart, and she ended up living a life characterized by mental hospitals, alcoholism, and unfaithful relationships, as seen in the 1982 movie "Frances."
Can you name the pioneering Hollywood actress widely regarded as the first Asian American movie star?
Anna May Wong
In LA's Chinatown, Anna May Wong was born in 1908. At just 17, the third-generation Chinese American received her first significant role. She received glowing reviews for her work in "The Toll of the Seas." She was a global fashion icon and a superstar by age 19.
Myrna Adele Williams, a star of the silver screen, was born in 1905 to a cattle-ranching family in Montana. Do you know her name?
Myrna Loy
In "The Thin Man," Myrna Loy plays Nora Charles, a high society heiress and the wife of dapper detective Nick Charles, a role that is a far cry from her ranching roots. The sophisticated sleuths' quick wit and luxurious lifestyle were so popular with the audience that five Nick and Nora sequels were produced due to their tremendous success.
Louis B. Mayer, the head of MGM, first noticed this British-born beauty while conducting a talent search in London, and she quickly rose to fame. Do you know her name?
Greer Garson
Mayer signed Greer Garson to MGM in 1937; two years later, she starred in her first major motion picture, "Goodbye Mr. Chips," for which she was nominated for a Best Actress Oscar. She received five more Oscar nominations by the end of 1945, including one for her performance in "Mrs. Miniver'.
She became a well-known Hollywood actress and the first African American to win an Oscar for Best Supporting Actress for her part in "Gone with the Wind," which she shared with Vivien Leigh and Clark Gable. Who is she?
Hattie McDaniel
Due to Georgia's segregation laws, McDaniel was denied access to the movie's premiere at the Loew's Grand Theater in Atlanta, and Clark Gable threatened to boycott the occasion. California's reception for the 1940 Academy Awards at the Ambassador Hotel was marginally more progressive: McDaniel had to cross the room from a segregated table in the back to receive her award that evening despite being permitted to attend the event despite the hotel's no-blacks policy.
On January 29, 1958, a few months before winning the Best Actress Oscar for "The Three Faces of Eve," which blonde beauty married Paul Newman in Las Vegas?
Joanne Woodward
Throughout their 50-year marriage, the stunning Hollywood duo Joanne Woodward and Paul Newman appeared in ten movies together. In response to the question of what kept them young, Woodward once said, "Sexiness wears off after a while, and beauty fades, but to be married to a man who makes you laugh every day? Oh, that's a real treat.
This former Hollywood star was well-known for portraying sassy career women. Do you know her name?
Rosalind Russell
For the films "My Sister Eileen" (1942), "Sister Kenny" (1946), "Mourning Becomes Electra" (1947), and "Auntie Mame," Rosalind Russell received four Oscar nominations (1958). When Columbia Pictures wanted to nominate her for an Academy Award for her work in "Picnic," she refused to be put in the Best Supporting Actress category (1956). Many believed she would have triumphed if she had complied.
Which youthful babe with a broad smile co-starred with Gene Kelly in 1952's "Singin' in the Rain" when she was just 19 years old?
Debbie Reynolds
At the age of 19, Debbie Reynolds became an overnight success. She went on to star in many musicals and received an Oscar nomination for "The Unsinkable Molly Brown." Reynolds's romantic life, however, was less than ideal. After divorcing her first husband, Eddie Fisher, in 1959 to Elizabeth Taylor, she wed a second time to a man who lost her money gambling and a third time to a man she later called "the devil."
Which 1940s velvet-voiced black singer/actress made a splash by refusing to perform in front of segregated crowds while on a USO tour and entertaining WWII soldiers?
Lena Horne
Beyond her refusal to perform for white audiences, Lena Horne's USO rebellion went further. When she got to the hall, she discovered that the black service members had been made to sit in the back, behind the prisoners, despite her having agreed to perform for a group of white German POWs and a group of black soldiers. She exited the stage in a rage, turning her back on the POWs, and sang to the front row of black soldiers.
Can you distinguish this former Hollywood icon and longtime rival of Bette Davis?
Joan Crawford
Joan Crawford, born Lucille Fay LeSueur in 1904, was a well-known actress who received three Oscar nominations and one win for the 1945 film "Mildred Pierce." Sadly, Crawford is also remembered for accusations of child abuse (described in her daughter Christina Crawford's gory memoir, "Mommy Dearest," published in 1978) and a particularly nasty feud with her "Whatever Happened to Baby Jane" co-star, Bette Davis.
This ring-tailed icon of silent cinema co-founded United Artists with D.W. Griffith, Charlie Chaplin, and Douglas Fairbanks. Griffith, who was 27 at the time. What's her name?
Mary Pickford
Mary Pickford had experience beyond her years when she co-founded United Artists at 27. She appeared in 185 silent films, including 35 full-length films. Since the young age of seven, when her father's unintentional death made her the family's primary breadwinner, she had been a working actress.
Can you name the first Canadian-American Hollywood star to receive five Academy Award nominations for acting?
Norma Shearer
Now celebrated as a feminist pioneer, Norma Shearer has been described as "the first American film actress to make it chic and acceptable to be single and not a virgin on screen." When she turned down Vivien Leigh's star-turning role in 'Gone with the Wind,' she said, "Scarlett O'Hara is going to be a thankless and difficult role. The part I'd like to play is Rhett Butler."
Sadly. You did fail! 😕
You can keep trying until you thrive and pass this quiz.
You did receive an average score.
But don't worry, keep going. You're almost there. 😉
Congratulations! To achieve a passing score. 🥳
Indeed, you are a part of this time. You are a Hollywood woman!