For as long as there has been music, all of its listeners have found inspiration in it. A lot of people listen to music when they're sad. Others use their singing or playing of music to communicate their emotions. Of course, live performances draw large crowds—in the tens of thousands. With our quiz on the most famous musicians of all time, it's time to put your trivia skills to the test!
Identify This Music Legend!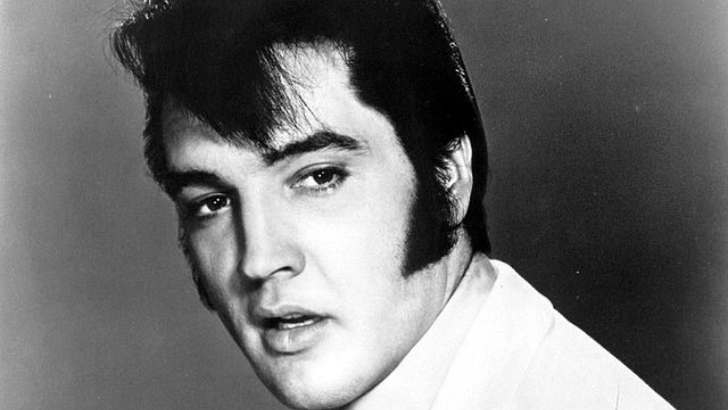 Elvis Presley
The "King of Rock and Roll" or simply "the King" are frequently used to describe Elvis Aaron Presley. When he was 13 years old, along with his family, Presley was a founding member of rockabilly, an upbeat, backbeat-driven fusion of country music and rhythm and blues, along with bassist Bill Black and guitarist Scotty Moore.
Who Is This Music Legend?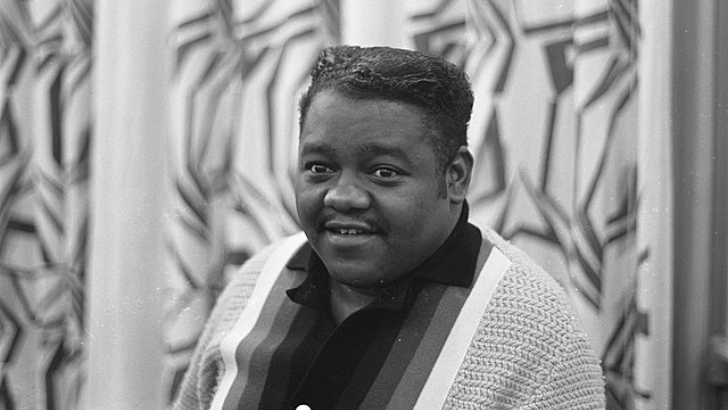 Fats Domino
More than 65 million records were sold by Antoine "Fats" Domino Jr. One reason his contribution to the genre has gone unnoticed may be his modesty and shyness. Domino had 35 records in the US throughout his career. Billboard Top 40, and five of his records from before 1955, have gold certification after selling more than a million copies.
Name This Music Icon!
The Beatles
The rock group, The Beatles, was established in Liverpool in 1960. With John Lennon, Paul McCartney, George Harrison, and Ringo Starr as members, they rose to become known as the most impressive and significant musical group in history.
Identify This Music Legend!
Michael Jackson
Besides singing and writing songs, Michael Joseph Jackson also danced. He is known as the "King of Pop" and is regarded as one of the greatest entertainers and one of the most important cultural figures of the 20th century. In addition to his publicized personal life, Jackson's contributions to music, dance, and fashion helped to establish him as a prominent figure in popular culture for more than 40 years. Jackson is among the most successful musicians, with an estimated 350 million records sold worldwide.
Who Is This Music Legend?
Chuck Berry
One of the founders of rock and roll music was Charles Edward Anderson Berry. Berry refined and developed rhythm and blues into the key components that made rock and roll distinctive with songs like "Maybellene" (1955), "Roll Over Beethoven" (1956), "Rock and Roll Music" (1957), and "Johnny B. Goode" (1958).
Name This Music Icon!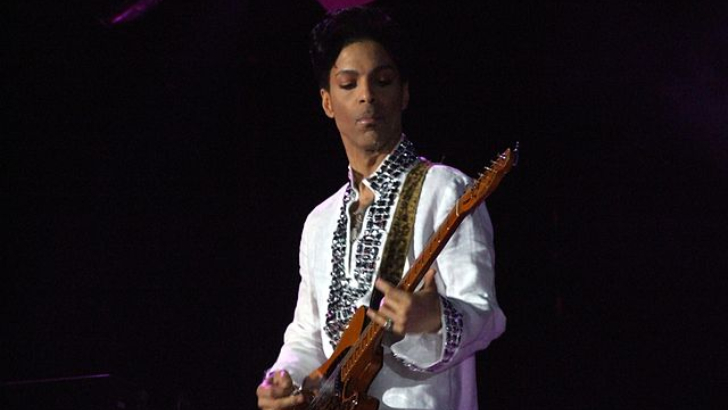 Prince
Prince Rogers Nelson was a dancer, actor, musician, singer-songwriter, record producer, and filmmaker. Prince, whose career spanned four decades, was renowned for his eclectic music and flamboyant stage performances. He was also a multi-instrumentalist and well-known for his mastery of the guitar. In addition to his comprehensive and varied vocal range, Prince was renowned for his high-pitched screams and far-reaching falsetto.
Identify This Music Legend!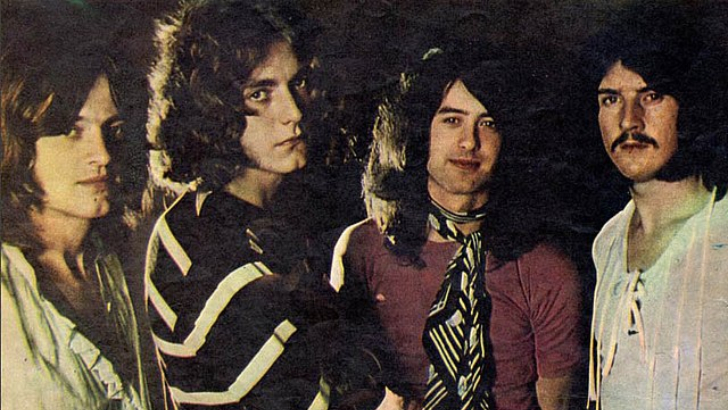 Led Zeppelin
Rock group Led Zeppelin was established in London in 1968. Jimmy Page on guitar, Robert Plant on vocals, John Paul Jones on bass and keyboards, and John Bonham on drums made up the group. The group is recognized as one of the forerunners of heavy metal because of its powerful, guitar-driven sound. They drew inspiration from various genres, including folk, the blues, and psychedelia.
Who Is This Music Legend?
The Rolling Stones
In 1962, the rock group The Rolling Stones was founded in London, England. The group was at the forefront of the British Invasion of bands, which gained popularity in the US in 1964 and came to be associated with the counterculture's youthful and rebellious spirit in the 1960s.
Name This Music Icon!
Pink Floyd
Rock group Pink Floyd was established in London in 1965. They became well-known throughout the world for their progressive and psychedelic music. Students Syd Barrett on lead guitar and vocals, Nick Mason on drums, Roger Waters on bass and vocals, and Richard Wright on keyboards and vocals formed the band, Pink Floyd.
Identify This Music Legend!
The Beach Boys
Rock group The Beach Boys was founded in 1961 in Hawthorne, California. They are one of the most influential bands of the rock era, distinguished by their vocal harmonies and early surf songs. The band's distinctive sound was influenced by the music of jazz-based vocal ensembles, black R&B, and rock and roll from the 1950s.
Who Is This Music Legend?
Nirvana
Rock group Nirvana was established in 1987 in Aberdeen, Washington. Kurt Cobain, the band's lead singer and guitarist, and Krist Novoselic, the bassist, founded it. The longest-serving and most well-known drummer for Nirvana was Dave Grohl, who joined the band in 1990. Despite the band's dissolution in 1994 following Cobain's passing.
Name This Music Icon!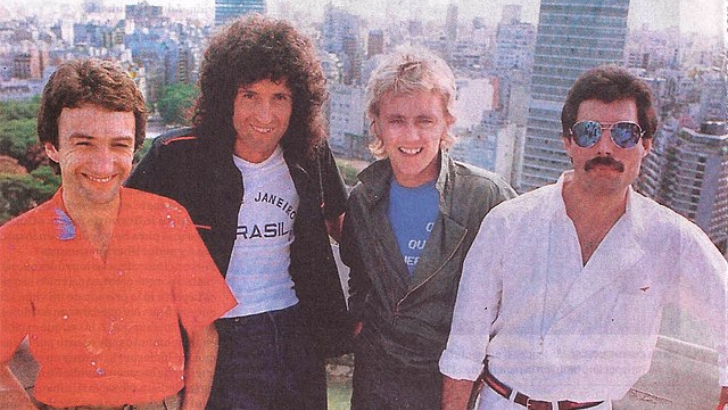 Creedence Clearwater Revival
Queen
Rock group Queen was established in London in 1970. Their original lineup consisted of John Deacon on drums, Freddie Mercury on piano and lead vocals, Brian May on lead guitar, and Roger Taylor on lead guitar (bass guitar). Progressive, complex, and heavy metal influenced Queen's early music.
Identify This Music Legend!
Buddy Holly & The Crickets
Hank Ballard & The Midnighters
Buddy Holly & The Crickets
In the 1950s, Buddy Holly, a singer-songwriter from Lubbock, Texas, founded the rock and roll group The Crickets. On September 16, 1957's "That'll Be the Day," which became their debut hit single, peaked at number three on the Billboard Top 100 chart. The Crickets' guitar-bass-drums lineup and ability to write most of their music contributed to helping them establish the model for later rock bands like the Beatles.
Who Is This Music Legend?
Dr. Dre
Rapper, record producer, and businessman Andre Romelle Young is better known by his stage name, Dr. Dre. He founded and served as the CEO of Beats Electronics and Aftermath Entertainment. He was formerly a co-owner of Death Row Records. As a member of the influential gangsta rap group NWA, which popularized explicit rap lyrics to detail the violence of street life, Dr. Dre launched his career as a member of the World Class Wreckin' Cru.
Name This Music Icon!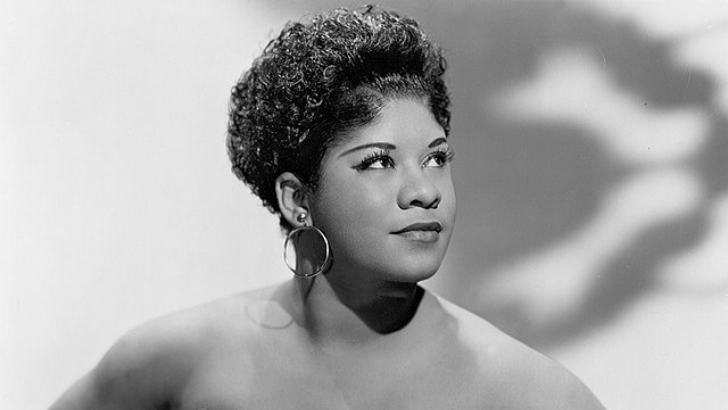 Ruth Brown
The "Queen of R&B" was a singer-songwriter and actress named Ruth Alston Brown. She is credited with introducing pop music aesthetic to R&B music in the 1950s with songs like "So Long," "Teardrops from My Eyes," and "(Mama) He Treats Your Daughter Mean." After a revival that started in the middle of the 1970s and peaked in the 1980s
Identify This Music Legend!
Whitney Houston
Singer and actress Whitney Elizabeth Houston once lived. According to Guinness World Records, she continues to be one of the best-selling musicians of all time, with 200 million records sold worldwide, earning her the title of the most-awarded female artist in history. The Recording Industry Association of America has certified all seven studio albums and two soundtrack albums released by Houston as diamond, multi-platinum, platinum, or gold (RIAA).
Who Is This Music Legend?
Santana
Carlos Santana, a Mexican-American guitarist, founded the rock group Santana in 1966 in San Francisco, California. The group gained notoriety when they performed "Soul Sacrifice" at Woodstock in 1969. Their first album, also called Santana, became a hit due to this exposure and was followed two years later by Abraxas and Santana III.
Name This Music Icon!
David Bowie
David Bowie was an actor, singer, and songwriter. He was a prominent figure in the music business and is frequently cited as one of the most influential musicians of the 20th century. Both critics and musicians praised him, especially for his avant-garde work in the 1970s. He received nine gold and five platinum certifications in the US. In 1996, he was admitted to the Rock and Roll Hall of Fame.
Identify This Music Legend!
Red Hot Chili Peppers
Red Hot Chili Peppers was founded in Los Angeles in 1983. The band's music primarily consists of funk-focused rock, with influences from other genres like punk rock and psychedelic rock. Because many of their performances are improvised, their music has a jam band feel when performed live. Anthony Kiedis on vocals, Flea (Michael Peter Balzary on bass), longtime drummer Chad Smith, and former tour guitarist Josh Klinghoffer make up the band's current lineup.
Who Is This Music Legend?
Parliament and Funkadelic
Bob Marley
Bob Marley was a singer-songwriter who combined reggae, ska, and rocksteady in his compositions. He went on to become an international musical and cultural icon. Beginning in 1963 with the band the Wailers, he developed unique songwriting and vocal style that audiences would later embrace worldwide. With producer Lee "Scratch" Perry, The Wailers would go on to release some of the first reggae music.
Sorry you didn't do well on this quiz. 😞
Despite having a below-score quiz result, you still learned a lot.
You did, however, earn a decent score! 🙂
But you can perform even better the next time.
You breezed through this quiz. Fantastic! 🥳
You've just revealed that you enjoy music very well.