In 1952, you would need this useful small camera if you wanted to record the occasion.
Happi-Time Camera
Happi-Time cameras had a 12-picture capacity on 127 film and cost less than $2 at retail.
You could rock out like your favorite character with this life-sized brand guitar.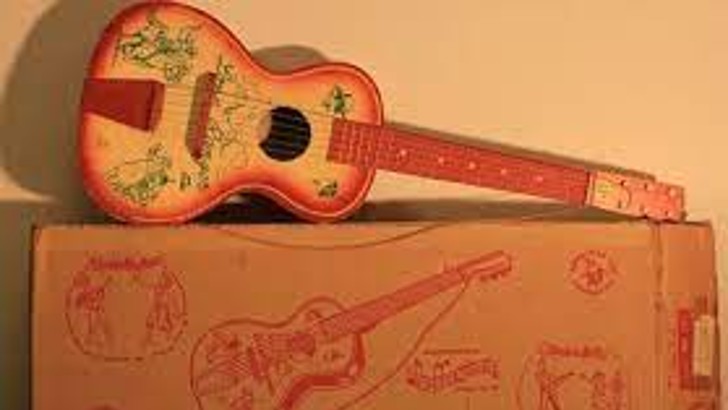 Lone Ranger Guitar
On the radio in 1933 and on television in 1949, The Lone Ranger made his debut as a character.
This toy bounced higher the harder you threw it. What did it go by?
Wham-O Super Ball
Norman Stingley created the Wham-O Super Ball in 1964. It is made of high-strength synthetic rubber.
This powerful training tool was all you needed to fix your swing.
Electric Pitching Machine
Electric Pitching Machine
You could buy an electric pitching machine for about $7.97, which would put an end to flyball shagging.
You will want a vehicle if you wish to get to the moon. What well-known toy set enthralled kids of all ages in the 1950s?
Disney Space Ship Set
The classic Disney Space Ship Set cost just $2.79 and included three different models.
This toy is so well-liked that its name has become the umbrella term for all similar toys!
Hula Hoop
Although they have been around for thousands of years in different forms, hula hoops only gained popularity again in the 1950s.
The tension between boys and girls in the doll world was balanced by this doll.
Ken Doll
Since his debut in 1959, Ken, Barbie's male counterpart, has worked at least 40 different occupations.
If you had this doll, you could get him into all kinds of problems!
Dennis the Menace Doll
In 1951, Dennis the Menace debuted as a comic strip character before becoming known for a number of toys, TV programs, and motion pictures.
Any cool child had a few of these figurines lying around the house, whether they were playing with the toys or watching the cartoon.
G.I. Joe
G.I. Joe, a legendary toy made by Hasbro Joe was one of the first toys to use the term "action figure" instead of "doll," and has been produced since 1963.
This toy was voiced by Don Rickles in the renowned Toy Story movies.
Mr. Potato Head
Nearly as ancient as the toy Mr. Potato Head himself, which was created in the late 1940s, was the famed insult comedian who provided the toy's voice.
With the use of this toy's tiny cardboard "reels," you could obtain a close-up view of all kinds of bizarre objects!
View-Master
The View-Master was developed in the 1930s, and toy versions started to be produced in 1962.
This glow-in-the-dark toy was created in 1967, and it allowed you to create a wide range of interesting images.
Lite Brite
As of 2017, there were eight distinct color options for the Lite-Brites manufactured by Hasbro.
Any question you dare to ask will be answered if you shake the ball. Who produced them and what is their name?
Mattel
The Magic 8-Ball was created by Albert Carter and Abe Bookman, and Mattel has been producing them since 1950.
Who knew playing with microscopic metal filings could be so much fun?
Wooly Willy
A Pennsylvanian business created Wooly Willy in 1955, and it is being manufactured today.
These men finally triumphed in the battle for supremacy among toy cars.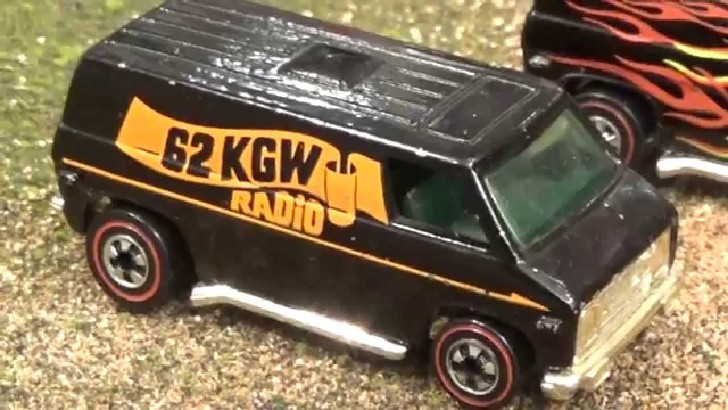 Hot Wheels
With their 1997 acquisition of Tyco, the owner of Matchbox Cars, Hot Wheels and Mattel effectively "won" the toy car war.
These toys are constructed entirely of metal and are manufactured in Mound, Minnesota.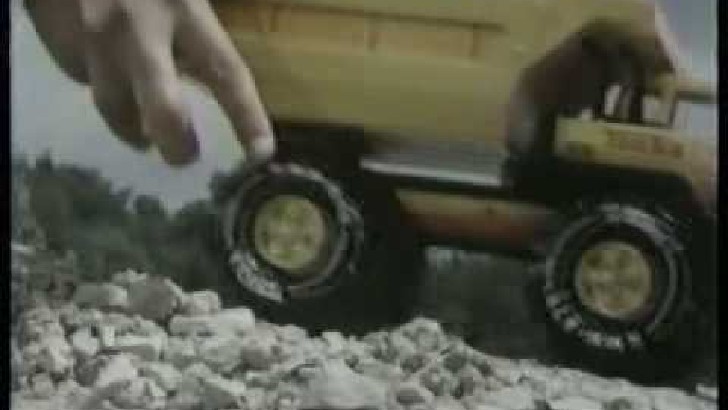 Tonka Trucks
As one of the few toys on this list that is still made by the original company, Tonka is now a division of Hasbro, Inc.
Originally designed as a tension spring for battleship engines, this wildly popular toy has since evolved.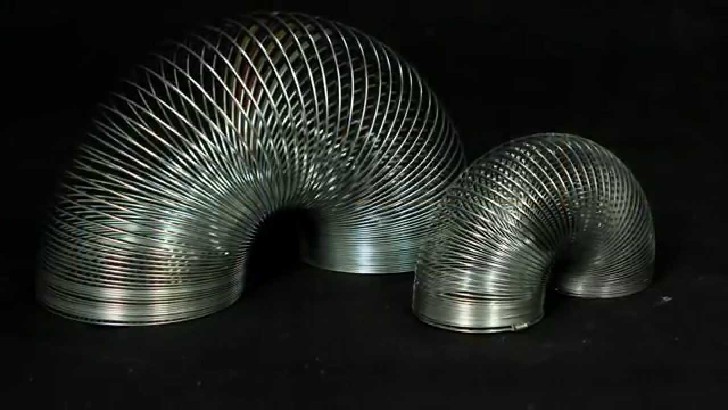 Original Slinky
Richard James invented the Slinky during World War II, and it has since sold over 300 million pieces.
The silicone polymers used to create this soft tiny toy. It may flow, shatter, bounce, and conform.
Silly Putty
The Silly Putty trademark, which Crayola controls, was initially discovered in the early 1940s.
By a woodcutter named Thomas Dam in 1959, he produced these little beings. They continue to plague our dreams now.
Troll Dolls
The seventh decade of troll dolls has produced fads for successive generations through television series, literature, and motion pictures.
You may succeed with a steady hand and a sharp intellect. Don't touch the sides; use caution!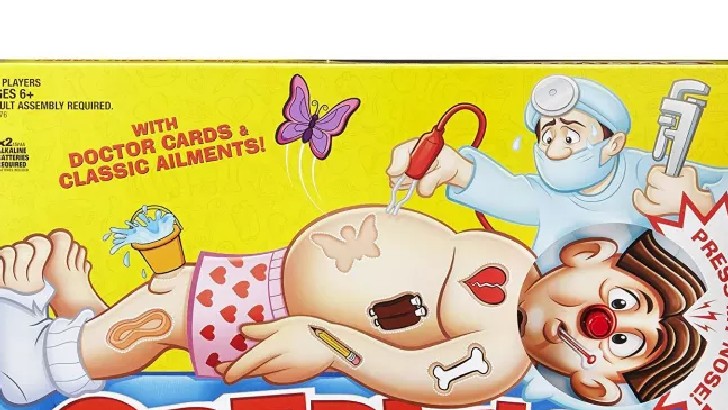 Operation
In the 1960s, a university student created the physical skill and dexterity game Operation, which he later sold to Milton Bradley for $500 and a job offer.
Sorry! You don't know anything about 1950s toys and games.
Well Done!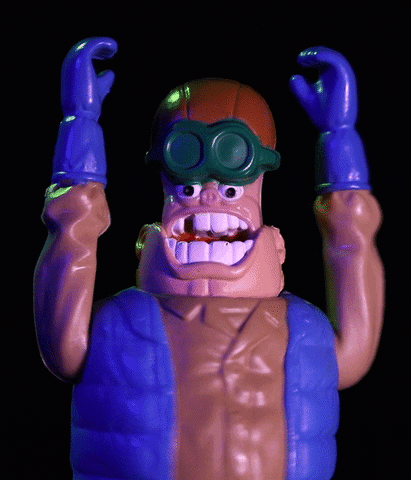 Congratulations! You are a 1950s toys and games expert.