According to the song, they must have been stunning when they were younger, but look at these former young actors today. Can you identify the young actors now that they are all adults?
What name came to mind when you thought of the actor who played the politically astute Alex P. Keaton on the sitcom "Family Ties" in the 1980s?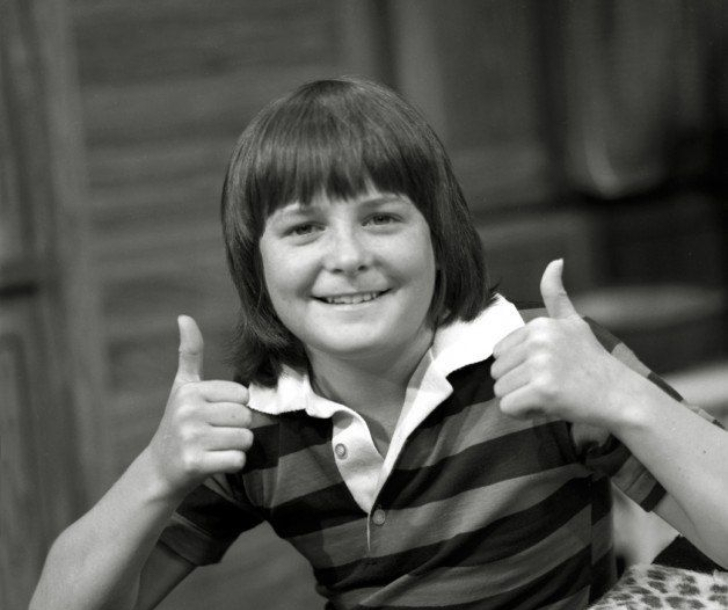 Michael J. Fox
Michael J. Fox discovered early on that he loved acting. He won the part of a 10-year-old in the 1978 Canadian television series "Leo and Me" when he was 15. When he was 18 years old, he moved to Los Angeles and put a lot of effort into getting his part in "Family Ties," which brought him widespread, enduring fame.
Who would have thought that a well-liked Golden Globe and Oscar-winning actress, admired for her acting and directing skills, would now be a part of the elite group in Hollywood?
Jodie Foster
Her older siblings gave her the nickname "Jodie" when she was a baby, and she now goes by that name professionally. This Oscar and Golden Globe award winner started acting at the young age of two. She has played numerous roles in movies and on television. She puts in a lot of effort and can concentrate on tasks that are important to her.
What actor portrayed the dim-witted Mike Seaver on the acclaimed but widely watched 1980s sitcom "Growing Pains"?
What young actor, personally recommended by author John Hughes for his scripted film 'Home Alone,' nearly outperformed John Candy in the movie 'Uncle Buck'?
Macaulay Culkin
The son of Patricia Bentrup and former child actor Kit Culkin, Macaulay Culkin is one of the most well-known and recognizable young actors in the United States. Chris Columbus, the director of the 1990 movie "Home Alone," first tried out Culkin before trying out hundreds of other kids and finally admitting that no one could match Culkin's talent.
Whose six-year-old film debut in Steven Spielberg's "E.T.: The Extra-Terrestrial" won over audiences back in the day and continues to do so today?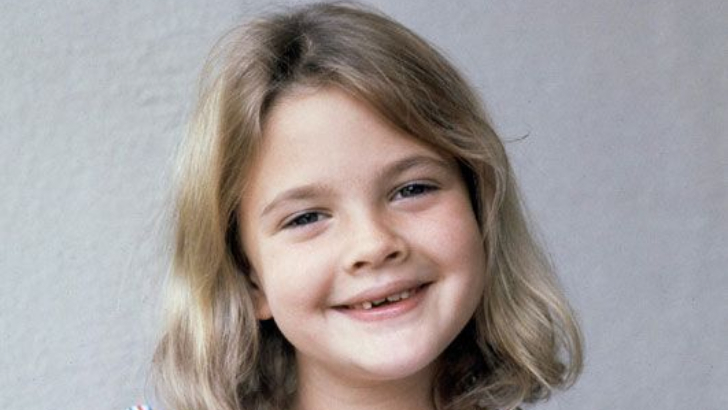 Drew Barrymore
Since then, Drew Barrymore has proven herself to be talented and adaptable, starring in a variety of films, such as "The Wedding Singer" in 1998, "Charlie's Angels" in 2000, "Never Been Kissed" in 1999, and "Scream" in 1996. Her initial role as a friend to a sweet, out-of-this-world alien won hearts.
What actor played an incredibly smart child doctor on the hit TV show "Doogie Howser, M.D."?
Neil Patrick Harris
Neil Patrick Harris, born in Albuquerque, New Mexico, began acting in 1988. He rose to fame thanks to his part in the hit "Doogie Howser, M.D." series, which made him a teen hero.
What is the name of the actor and director who made his name by portraying Opie Taylor on "The Andy Griffith Show" at the start of his illustrious career?
Ron Howard
Ron Howard played Opie Taylor, a charming modern-day Tom Sawyer, in the fictional American town of Mayberry from 1960 to 1968. In 1977, he launched his directing career with "Grand Theft Auto."
What did the actor's lovable character and charisma that propelled him to fame in "Diff'rent Strokes"?
In the well-known television series "Leave It To Beaver," who was the pictured actor who played the title role?
Jerry Mathers
The 1950s in America are still remembered for Beaver Cleaver. A generation of people was touched by Jerry Mathers' portrayal of the boy because he and his television family embodied post-World War II American ideals.
Beginning at three, this talented young performer sang and danced her way into the hearts of Americans in some movies. Her wavy hair and adorable smile are symbols of a lovely youth. She is who?
Shirley Temple
According to Hollywood box office records, Shirley Temple earned more money between 1935 and 1938 than Clark Gable, Joan Crawford, and Gary Cooper combined.
In the 2001 movie "Harry Potter and the Sorcerer's Stone," this actor played the title role and brought the world of Hogwarts to life. Who is this actor?
Daniel Radcliffe
The Harry Potter character was portrayed by Daniel Radcliffe in each of the J.K. beloved books by J.K. Rowling about Hogwarts and the magical parallel world that it occupies. He is a skilled stage actor as well.
Despite being a Bronx native, this actor made it to Hollywood thanks to his dedication and skills. He played the likable artist J.J. in the popular sitcom "Good Times" in the 1970s. Who is the "dyn-o-mite" performer in the picture?
Jimmie Walker
Jimmie Walker thought he might become a basketball star as a young man, but he quit school. He went back to night classes and finished with a diploma before enrolling in a federal education program to learn radio engineering and announcing. His appearance on Jack Paar's program in 1972 caught Norman Lear's and his crew's attention.
Which stereotypical Californian woman played the glitzy Marcia Brady on the sitcom "The Brady Bunch" in the 1970s?
Maureen McCormick
Maureen McCormick continued to enjoy success after "The Brady Bunch" ended by playing Marcia in many spin-off shows and movies.
From 1982 to 1986, which young actor starred in the sitcom "Silver Spoons"?
Ricky Schroder
In 1979, Ricky Schroder made his screen debut in "The Champ." As an adult, he has continued to act, directing movies and starting his own production company.
Which young actor portrayed the iconic role of Steve Urkel on the enduring and well-liked sitcom "Family Matters"?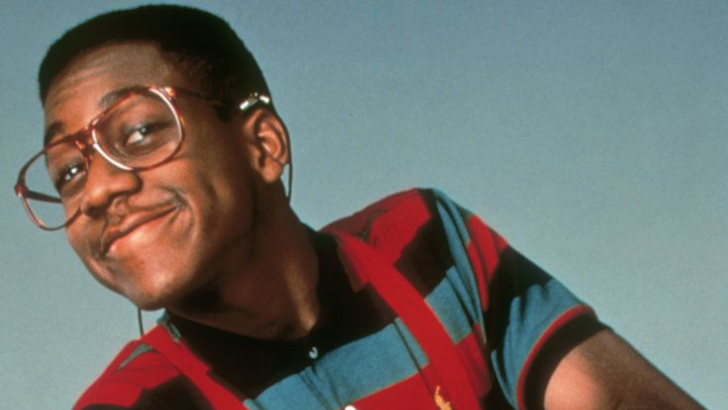 Jaleel White
In 1989, Jaleel White was chosen to play the brilliant Steve Urkel in the sitcom "Family Matters." The character was only supposed to appear in one episode, but audiences loved White's portrayal so much that Urkel started to appear frequently on the show.
Which young actor originated the role of Bud Bundy on the outrageous sitcom "Married… with Children"?
David Faustino
When David Faustino was only three months old, he made his television debut. At the age of 6, he regularly started acting. Until 1987, he appeared as a guest star on several television shows before landing the part of Bud Bundy on the hit sitcom "Married… with Children."
In the 1959 television series "Dennis the Menace," what two-haired actor brought a comic strip character to life?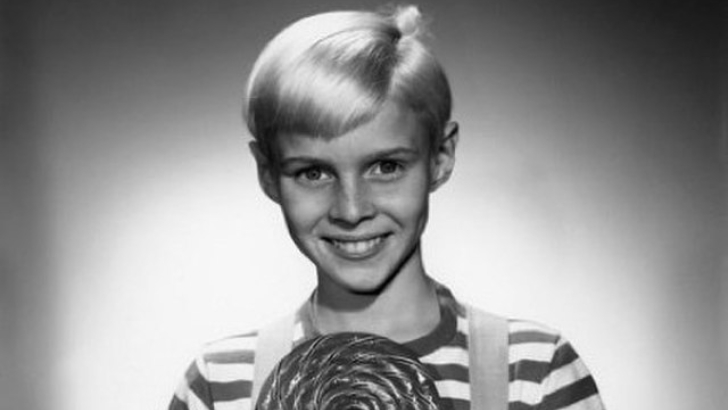 Jay North
Jay North rose to fame playing the little troublemaker, but after the show ended, he battled typecasting as an actor. Roles became increasingly scarce for him as he aged. He appeared in the 1965 movie "Zebra in the Kitchen" and the 1966 movie "Maya." He provided the Bamm-Bamm voice in the animated series "The Flintstones" in 1960.
When he was cast as Frodo Baggins in Peter Jackson's epic film adaptations of J.R.R. Tolkien's timeless fantasies set in Middle Earth, this American actor's career took off. He had been in demand for film roles since he was a young child. Who is the actor in the picture?
Elijah Wood
Elijah Wood's mother took him to an international convention in Los Angeles after noticing his natural talent for acting. He was seen by professionals and given a job not long after. In 1989, he played his first movie character in "Back to the Future Part II."
What pictured actor was addressed with the catchphrase "What'chu talkin' about, Willis?" by a co-star in the television series "Diff'rent Strokes"?
Todd Bridges
Todd Bridges began acting at the age of 6. He was the first black child actor to play a recurring part on the hit show "The Waltons" in 1971. He played a variety of characters on numerous television shows, including "The Barney Miller Show," "Little House on the Prairie," "Fish," and "Good Times." In 1978, he was finally cast in the lead role of Willis Drummond on "Diff'rent Strokes."
What pictured actor's precognition and psychic abilities in "The Sixth Sense" frightened viewers while his charming appearance and acting skills enchanted them?
Sadly, your performance on the quiz wasn't good. 😢
You learned a lot despite failing, though.
You did earn a passing mark. 😮
But you can score even better the next time.
Incredible! It was effortless for you to pass this quiz. 😎
You demonstrate your familiarity with these young actors both then and now.