This type was known for its smooth ride as one of the quickest vehicles of the decade. Even at high speeds, it was a truly enjoyable trip!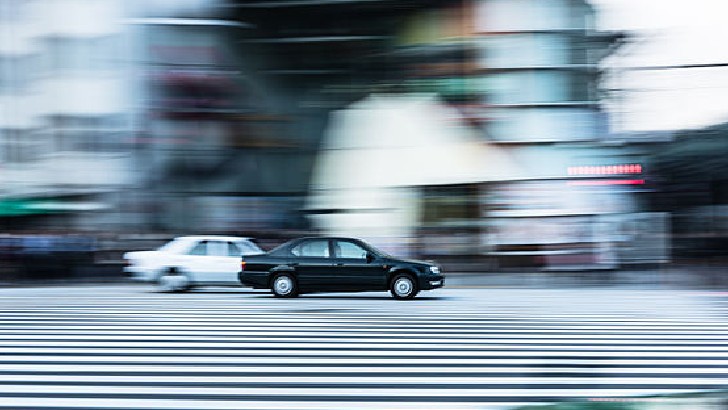 Chevrolet Corvette 427
The Corvette 427 is a 1969 model. The term "Stingray" was given to this model, which tells you all you need to know about it.
When it was introduced as a street-legal model in 1954, this classic roadster revolutionized elegance and performance. With "gullwing" doors that allow for a beautiful entry, this 2-seater could achieve speeds of up to 150 mph.
Mercedes-Benz 300 SL
The Mercedes-Benz 300 SL was originally designed as a race automobile, which explains both its great performance and its oddities. In 1999, it was named "sports vehicle of the century."
This is one of the most unusual 1950s American cars. Sales were modest throughout manufacture in 1955-56, despite its pink and rose hues and matching pink leather pocketbook.
Dodge La Femme
The Dodge La Femme was created as a consequence of marketing observations concerning women's color preferences while purchasing an automobile. A box on the rear of the driver's seat held a raincoat, a rain bonnet, and an umbrella. According to marketing materials, the automobile was built "By Special Appointment to Her Majesty… the American Woman."
This is one of the final muscle cars produced in the 1960s. The first generation was produced in the fall of 1969, and it proved to be the beginning of a long run of very popular models.
Dodge Challenger R/T
The famed Dodge Challenger R/T barely made it in before 1969 ended, and what a way to conclude the decade. With a peak speed of 170 MPH, this automobile easily outpaced other vehicles.
Despite its amusingly low power output of 40-50 horsepower in the early/mid 1960s, it was remarkably dependable and is still the best-selling automobile of all time.
Volkswagen Beetle
The Volkswagen Beetle finished fourth in the Car of the Century competition in 1999.
This company has always set the standard for luxury amenities, and it's no surprise that this model was the first to include automated temperature control. This functionality was first accessible in 1964.
Cadillac Series 75
All of those elements added up to an extraordinarily hefty vehicle. The empty weight of the 1964 Cadillac Series 75 was a stunning 5,600 pounds.
This 1953 model personified luxury and sat at the pinnacle of GM's luxury portfolio for many years. The front Dagmar bumpers, inspired from the 1951 Le Sabre concept vehicle, are iconic stylistic elements. It was originally priced at $7,750.
Cadillac Eldorado
The Cadillac Eldorado (officially the Series 62 Eldorado) gained popularity after sharing a body with other Caddys in 1954.
Despite being manufactured in 1950, this is one final automobile that embodies the spirit of the 1940s. This automobile was quite quick in terms of speed.
Ferrari 195 S
The Ferrari 195 S is the model. This one, like all of Ferrari's sports vehicles, has some muscle under the hood. Its top speed is said to be more than 110 mph.
This rear-engine, air-cooled sports car classic first appeared in 1963 and is still in production today. It has won practically every major endurance race, making it the most successful sports racing car of all time.
Porsche 911
In the late 1960s, the iconic Porsche 911 won the 24 Hours of Le Mans and dominated the Trans Am series.
This car made headlines in 1957 because it had the first retractable hardtop on a production vehicle. Just for the hardtop, the system included seven motors and 510 feet of wire.
Ford Fairlane 500 Skyliner
Ford Fairlane 500 Skyliner
When folded down, Ford's Skyliner top took up nearly all of the trunk space, but the automobile received more attention than sales and was only made from 1957 to 1959.
This car appears to belong in space rather than on the racetrack. But don't be deceived; this one can compete with any other sports vehicle from the 1960s.
Ford GT40 Mark III
The Ford GT40 Mark III is another late 1960s sports vehicle that attracts attention, especially since it was one of the fastest cars manufactured to date.
This 1959 model followed the attractive, exclusive, and inventive trend established by its predecessors. As the style foreshadowed 1960s trends, headlights were incorporated into the grille and Dagmar bumpers were deleted.
Bentley R-Type Continental
Lincoln Continental Mark IV
Chrysler 300 "letter series"
Lincoln Continental Mark IV
The Continental Mark IV was part of the Continental's third generation, which ran from 1958 to 1960. Designer Editions were launched as an option series on the Mark IV, which would become a staple of the Lincoln model range for many years to come.
This legendary two-seater was the first production car capable of exceeding 200 km/h (124 mph). It was manufactured from 1948 until 1954.
Ford Super Deluxe 8 Tudor
Jaguar XK120
The Jaguar XK120 held the production car speed record until 1955, when it was surpassed by the Mercedes 300SL; it was Jaguar's first sports vehicle since the SS 100, which was discontinued in 1940.
If you spotted this car at the drag track, you could bet you weren't going to win that day. This 657 horsepower monster won the NHRA Super Stock class in the mid-1960s, based on a somewhat conservative intermediate model.
Ford Fairlane Thunderbolt
Ford Fairlane Thunderbolt
From 1962 through 1965, a small number of Ford Fairlane Thunderbolts were constructed experimentally. In the 1964 model year, just 100 were constructed for racing.
This classic vehicle debuted in 1962 as the outcome of Anglo-American collaboration. The V8 engine on this 2000-pound supercar was supplied by Ford, a modified version of which is still in production today. It was the quickest automobile created in the 1960s.
AC Cobra
The AC Cobra was offered in the US as the Shelby Cobra. Shelby later produced specifically built drag and race versions such as the "Dragon Snake" and "Slalom Snake."
Despite being one of the fastest automobiles made in America at the time, it was also one of the safest. It was the first model to include fiberglass safety cushioning in its internal windshield pillars when it was introduced in 1967.
AMC Javelin
The AMC Javelin weighed under 2800 pounds and was available with a 6.4 L V8 engine.
This vehicle was the most powerful American automobile for many years. Muscle vehicles were inspired by this series of high-performance personal luxury cars. Production began in 1955, and by 1958, a fuel-injected variant could produce up to 390 horsepower.
Chrysler 300
From 1955 through 1959, the Chrysler 300 letter series kept increasing the ante with larger and more powerful engines.
This 1960s automobile has a distinct 1950s vibe to it. However, it is still a fast, elegant, and memorable automobile from the decade.
Nissan Datsun Sports 1200
Nissan Datsun Sports 1200
It's the Nissan Datsun Sports 1200, also known as the Nissan Datsun Fairlady 1200. This convertible initially came out in 1965.
This British supercar was in production for practically the whole 1960s, beginning in 1961 and ending in 1975.
Jaguar E-Type
The Jaguar E-Type is difficult to top in terms of elegance and speed. This vehicle epitomizes cool.
Between 1961 and 1963, the outer width of these second-generation cars spanned a staggering 81.7 inches, making them the largest non-limousine American automobile ever made. These versions were later barred from demolition derbies because they were simply too difficult to demolish.
Lincoln Continental Mark IV
Imperial Crown
This is a second generation Imperial, manufactured between 1957 and 1966. Ghia, the designer, finished these automobiles in Italy.
This classic is missing from any list of 1950s automobiles. Although it may appear unexpected, less than 1,000 of these cars were sold in 1953 and 1955. In 1955, the advent of a 4.3 L small-block V8 engine greatly increased sales.
Chevrolet Corvette
The first-generation Corvette sold 10,000 units by 1960 and has never looked back since.
With the introduction of this automobile in 1967, its maker finally had a "pony car." There were two variants available: the basic and the XR-7.
Mercury Cougar
The Mercury Cougar was a popular and long-lasting vehicle, staying in production until 2002. With slightly under 3,000,000 units built, the Cougar is Mercury's best-selling vehicle.
What was the name of this automobile in a Disney film series?
Herbie
The Volkswagen Beetle appeared in a number of live-action Disney movies. The adorable compact was known as 'Herbie.'
This personal luxury vehicle earned the 1966 Motor Trend Car of the Year Award when it was introduced, making it historically noteworthy as the first model with front wheel drive since the 1930s.
Oldsmobile Toronado
Until 1992, the Oldsmobile Toronado was available in a number of body designs. Its name seems like a meteorological phenomena, but it is actually just a meaningless term that sounds interesting.
At an astonishing $16,800 new, this V12 monster was among the most sumptuous and costly automobiles of the 1950s. It aided in the establishment of a brand's reputation, which has only grown over time.
Ferrari 410 Superamerica
Only 35 Ferrari 410 Superamericas were built between 1955 and 1959. It has the potential to produce 360 horsepower.
Despite being the brand's "entry-level" model, this premium vehicle began at roughly $5,000 and had equipment such as power brakes, steering, and automatic gearbox.
Cadillac Calais
The Cadillac Calais was manufactured until 1976, when it was superseded by the Seville.
Which car launched a massive series of elegant and fast cars that would remain in production until 2002?
Pontiac Firebird
This is the Pontiac Firebird. This automobile is obviously focused on looks, but that doesn't mean it can't compete with a peak speed of well over 140 MPH.
When equipped with the optional 7.0 426 "Commando" engine, this 2-door top-end model hit 60 mph in 5.3 seconds, making it one of the fastest automobiles of the decade in 1966.
Plymouth Satellite
This is the first-generation Satellite, which was manufactured from 1965 to 1967.
This classic vehicle combines luxury and performance and is often regarded as the most beautiful car of all time. It wasn't only pretty: peak speed was above 150 mph, and 0-60 speeds were under 7 seconds.
Jaguar E-Type
The Jaguar E-Type was manufactured from 1961 until 1975.
Introduced in 1951, this model was equally successful on the road as on the track, winning the majority of NASCAR races from 1952 through 1954. The car's luxury attributes were perhaps the most astounding aspect of this performance.
Hudson Hornet
The Hudson Hornet had a 5.0 L six-cylinder engine and could achieve 112 mph. Marshall Teague competed in a Hornet in 1952 and ended the 1952 AAA season with a 1000-point advantage over his nearest competitor, winning 12 of the 13 scheduled events
This race-focused muscle automobile was released in limited quantities in 1965. All '65 cars were white with blue stripes and produced 306 horsepower using a 4-speed manual transmission.
Shelby GT350
Until 1966, the Shelby GT350 was referred to as a "Mustang GT350." They were also known as "Cobras."
With a peak speed of 174 MPH, there is no doubt that this automobile was one of the quickest from the 1960s, even though it was debuted in 1968, at the end of the decade.
Ferrari 365 GTB/4 Daytona
Ferrari 365 GTB/4 Daytona
This is one of Ferrari's most renowned and well-known supercars. The Ferrari 365 GTB/4 Daytona was initially shown at the Paris Auto Salon.
This type became famous as the first "Bond automobile" in the 1964 film Goldfinger. From 1963 through 1965, little over 1,000 were made.
Aston Martin DB5
The Aston Martin DB5 was the company's fifth generation of automobiles, named after its owner, David Brown.
In 1951, admiration for this "Rocket" V8-powered full-size automobile inspired probably the first rock & roll song. The brand had a long career, with the tenth generation's final production model rolling off the line in 1999.
Oldsmobile 88
From 1949 through 1952, the "Rocket 88" was one of the best-performing vehicles of the early 1950s, and it was the first "King of NASCAR." In 1951, it inspired Ike Turner's song "Rocket 88."
For the most of its run from 1958 to 1969, this automobile was consistently among the most inexpensive new models on the market. It was so dominating in the Mobilgas Economy Run of the time that it was given its own class.
AMC Rambler
The Rambler averaged 25 miles per gallon between Kansas City and Los Angeles on the 1959 Economy Run. The American Motors Corporation is abbreviated as AMC.
It was introduced in 1965 as the brand's flagship model, and it was part of a "New Class" of luxury automobiles that revolutionized the earnings of this company.
BMW 2000CS
Despite their 100 horsepower I4 engine, the BMW 2000CS sold successfully, and was built from 1965-69.
Along with its distinctive grille, this muscle vehicle had completely revolving headlamps. Engine options included the 426 Street Hemi, which was introduced in 1966.
Dodge Charger
The B-body Charger was originally unpopular, but succeeding models were a long-term success, and the model is still in production today.
This exquisite 1954 model is still the widest American production automobile ever built. With one of the few car air conditioning systems available at the time, good luck parking one – it's nearly 83″ wide.
Chrysler Buick RegalCrown Imperial
Lincoln Continental Mark II
Chrysler Crown Imperial
In 1955, the Chrysler Imperial was split off into its own unique nameplate. It was Chrysler's top-of-the-line car for long of its existence.
It was the first car featuring disc brakes and self-leveling suspension when it was introduced in 1955. 'Classic & Sports Automobile' magazine called it the most beautiful car of all time.
Citroën DS
While offered from 1956-1972 in the US, the DS never really took on with American buyers. However, it sold more than 1.3 million units in France.
This luxury sedan was introduced in 1951 to replace the Super 8. Foot rests were provided for rear passengers, which was made feasible by the vehicle's huge 219-inch length. It was manufactured until 1956.
Packard Patrician
The Packard Patrician sold well enough, but the manufacturer went out of business in the late 1950s due to bad management. The automobile is called after the governing class of Ancient Rome, as opposed to the plebeians.
Too bad. Try again next time.
Good Job! Here's a vintage dog honking you to aim for a higher score.
Excellent! You really know your vintage cars.