We all agree that fresh food is always best, but did you know that some fruits and vegetables are processed? Let's take a fun quiz to learn more about food processing.
Pasteurized milk is heated and quickly cooled to eliminate certain bacteria. What is the name of the process that separates fat particles from milk?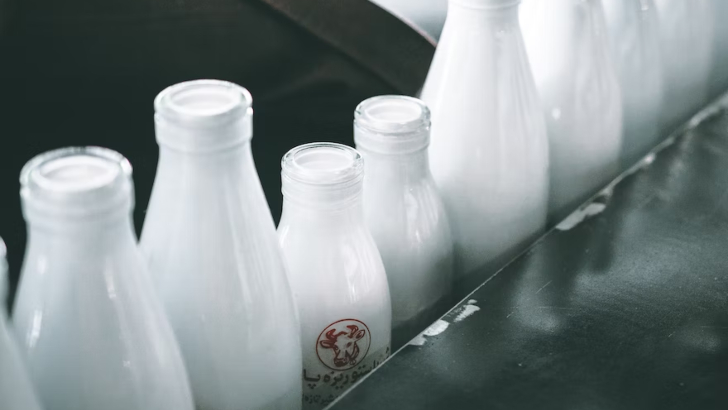 Homogenization
Milk fat molecules are broken down during homogenization, so they do not separate. While most milk in the United States is homogenized, it is only a cosmetic process in which nothing is added or removed from the milk.
Amazingly, the history of food processing goes back to the Stone Age. Which of the following wasn't among the earliest techniques for processing crude materials?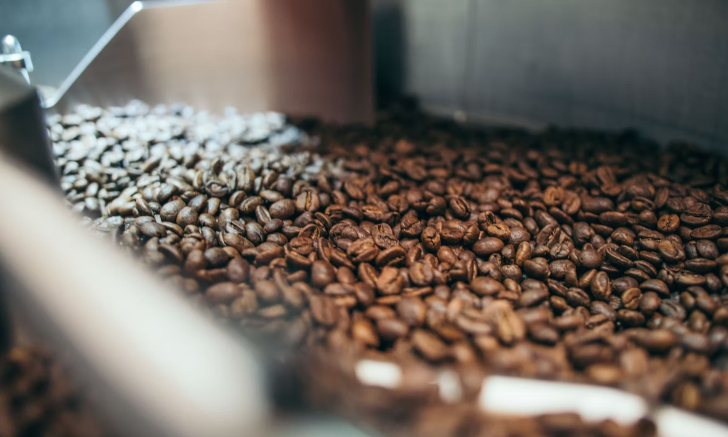 Frying
The earliest known methods of crude processing included salt preservation, fermentation, and sun drying, but the environment did not permit food to be fried.
What do we refer to when we sell goods or merchandise to someone who is not a typical consumer?
Wholesale
The resale of new and used goods to retailers, including other wholesalers, and commercial, industrial, and institutional buyers, is referred to as wholesale following the United Nations Statistics Division.
What does "UHT" stand for in terms of food processing?
Unusually High Temperature
Ultra-High Temperature
UHT, also referred to as ultra-heat treatment or ultra-pasteurization, is a food processing technique used to sterilize liquid. To kill bacterial endospores, liquids are heated above 275 °F for 2 to 5 seconds during this procedure.
Which one of these DOES NOT constitute a necessary unit operation in the food sector?
Experimenting
The various standard methods and tenets used in the food industry are described in detail by unit operations in food processing. Unit operations include cleaning, coating, pumping, drying, and fermentation.
Which of these summaries most accurately describes food processing?
The study of food relations.
The science of cultivating plants and livestock.
The transformation of raw animal and plant products into sustainable materials.
The transformation of raw animal and plant products into food for human consumption.
The transformation of raw animal and plant products into food for human consumption.
Food processing includes any operation that transforms agricultural products into edible products. This profession uses various methods and techniques, from milling grains into flour to packaging processed foods for global consumption.
Which of the following sectors DOES NOT directly fall under food processing?
Waste Management
Cannery, fish processing, food packaging plant, industrial rendering, meat packing plant, slaughterhouses, and the sugar industry are just a few of the varied practices and businesses involved in food processing.
What is the USDA's definition of value-added products?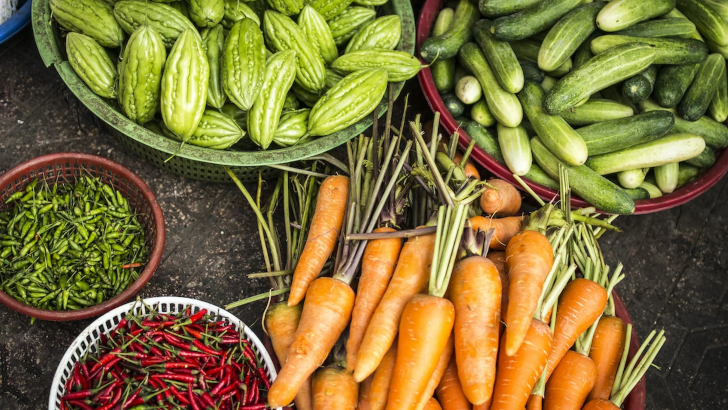 A change in the physical state or form of the product.
A change in the mental state or form of the product.
A more expensive product.
A change in the emotional state or form of the product.
A change in the physical state or form of the product.
According to the United States Department of Agriculture, value-added products have undergone a physical change. Creating sausages or turning peanuts into peanut butter are two examples.
Nutritional density is reduced during food processing, which is one of its disadvantages. Which essential nutrient is destroyed by heating and poor storage practices?
Vitamin C
Iron, Vitamin K, and Vitamin B12 are among the nutrients that can withstand heat. Still, the heat will destroy water-soluble nutrients like Vitamin C, which is also delicate to air exposure and light and difficult to preserve during food processing.
Which unhealthy type of fat is most frequently present in processed snack foods?
Trans Fat
Many processed snack foods, including popcorn, pizza, baked goods, and desserts, contain trans fats, much to your doctor's dismay.
One of the primary sources of sodium in the human diet is processed food. Which of these is NOT a justification for salting food?
Improve Nutritional Value
Improve Nutritional Value
The average American consumes far more sodium than the amount recommended for heart health. Sodium is added to processed foods to improve flavor, texture, and shelf life.
Which of the following is NOT a primary reason for commercial food processing?
Eliminate disease-causing microorganisms
Boost serotonin levels in consumers.
Make food products appealing to consumers
Extend the shelf life of products
Boost serotonin levels in consumers.
Raw materials are transformed into food in commercial food processing with the primary goals of increasing shelf life, eliminating harmful contaminants, and making the food appealing to consumers.
Although food processing and preservation have been practiced since ancient times, what was the primary driving force behind modern techniques?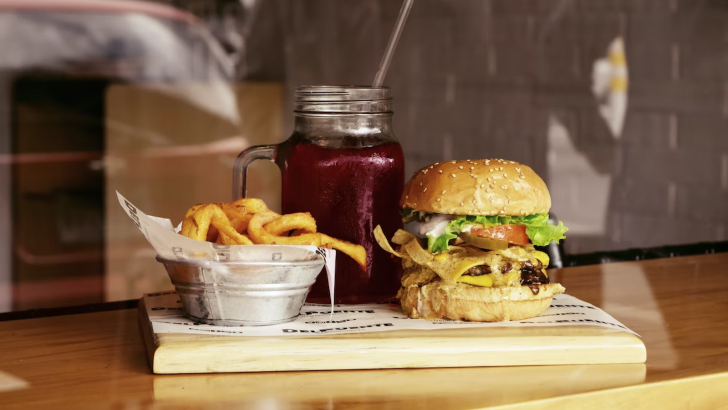 Aesthetically Appealing Options
Military Needs
Nicolas Appert invented a bottling technique that allowed French troops to preserve food in 1809. Peter Durand's 1810 discovery paved the way for tinning and canning.
While traditional food processing methods have been used for centuries, which of these approaches is considered modern?
Pasteurization
Traditional food processing techniques include heat treatment, fermentation, pickling, smoking, drying, and curing. Contemporary practices include pasteurization, ultra-heat treatment, high-pressure processing, and modified packaging.
What procedure is used to lessen or get rid of bacteria and mold?
Irradiation
Food irradiation reduces and eliminates dangerous pathogens like bacteria or mold through ionizing radiation. Food spoilage, which can result in food poisoning and other illnesses, is significantly reduced due to this energy transfer.
Which one of the following is a primary food processing example?
Smoking Fish
Food for human consumption is created through primary food processing from uncooked agricultural products. Ancient food processing techniques like drying, smoking, milling, and butchering are used in this process.
Which of the following foods falls under the category of secondary processing?
Frozen Meals
Convenience food, also referred to as tertiary processed food, is produced commercially to improve ease of consumption. Frozen dinners, meals served on airplanes, and other portable options are included in these ready-to-eat meals.
Energy used, waste reduction, energy efficiency, fewer cleaning stops, and _____ are performance metrics in the food industry.
Minimization of Negativity
Minimization of Contaminants
Hygiene
Performance parameters are taken into consideration throughout the food industry's processes to ensure that consumers are receiving high-quality products. In addition to the previously mentioned factors, hygiene is one of the most crucial factors because it is determined by the number of microorganisms found in one mL of a finished product.
Which of these food preservation techniques is NOT among the oldest?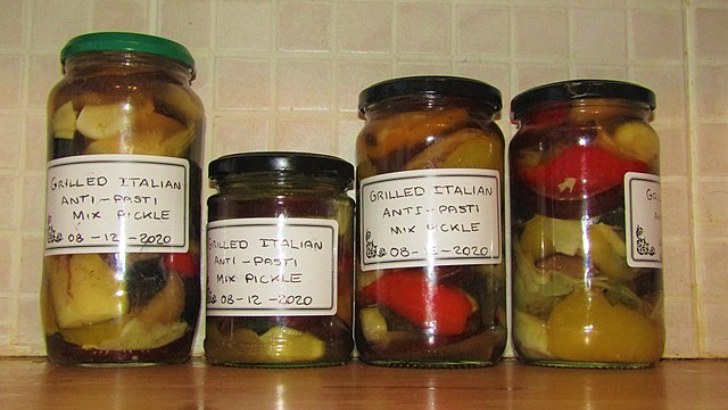 Canning
Drying, fermentation, and refrigeration are three of the earliest techniques for food preservation. Pasteurization, canning, and freezing are some of the contemporary techniques.
What do we call high-pressure and pulsed electric field food processing techniques?
Conduction Transfer Methods
Non-Thermal Technologies
Food can be preserved using high-pressure and pulsed electric fields (PEF) without heat. They function by delivering brief electric pulses that kill microorganisms without harming the food.
You failed. Your grade wasn't that good. 😯
Try harder the next time.
Just a bit more work is required. 😉
The following time, you'll succeed!
You are informed. The quiz presented no problems for you. 👏
You've revealed that you know about food processing