Lincoln is known as one of the most eloquent presidents in U.S. history. What did Lincoln's "Emancipation Proclamation" do?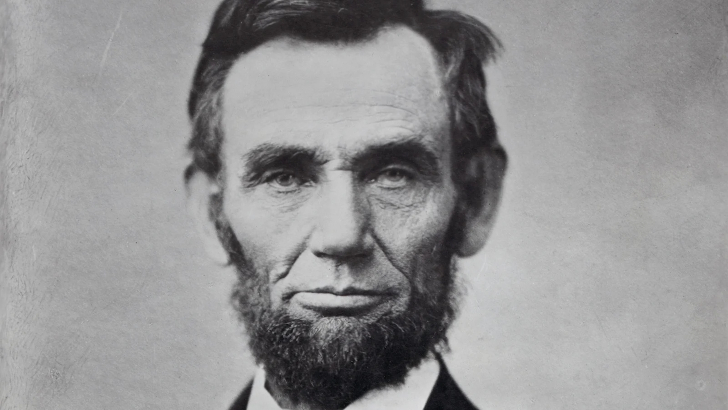 Declared the need for speed
Declared freedom for slaves
Declared unity in the United States
Declared freedom for slaves
Lincoln issued a preliminary Emancipation Proclamation, which took effect on January 1, 1863, and freed all of the enslaved people in the rebellious states not under federal control, but left those in the border states (loyal to the Union) in bondage.
Which historical American figure is in this picture?
Benjamin Franklin
Benjamin Franklin was an American polymath who was active as a writer, scientist, inventor, statesman, diplomat, printer, publisher, and political philosopher. Among the leading intellectuals of his time, Franklin was one of the Founding Fathers of the United States, a drafter and signer of the United States Declaration of Independence, and the first United States Postmaster General.
Which historical figure is in this picture?
Albert Einstein
Albert Einstein was a German-born theoretical physicist, widely acknowledged to be one of the greatest and most influential physicists of all time. Einstein is best known for developing the theory of relativity, but he also made important contributions to the development of the theory of quantum mechanics.
This was the site of both a massacre and a tea party in the growing rebellion. Name that city.
Boston
The Boston Tea Party was a political protest that occurred on December 16, 1773, at Griffin's Wharf in Boston, Massachusetts. American colonists, frustrated and angry at Britain for imposing "taxation without representation," dumped 342 chests of tea, imported by the British East India Company into the harbor.
Which historical figure is in this picture?
William Shakespeare
William Shakespeare (bapt. 26 April 1564 – 23 April 1616) was an English playwright, poet and actor. He is widely regarded as the greatest writer in the English language and the world's greatest dramatist. He is often called England's national poet and the "Bard of Avon" (or simply "the Bard").
Although Henry Ford didn't invent the assembly line, he pioneered its use in the production of which form of transport?
Cars
Henry Ford famously remarked that the use of the moving assembly line allowed for the work to be taken to workers rather than the worker moving to and around the vehicle. The vehicle began to be pulled down the line and built step-by-step.
Which historical figure is in this picture?
Richard Nixon
Richard Milhous Nixon was the 37th president of the United States, serving from 1969 to 1974. He was a member of the Republican Party who previously served as a representative and senator from California and was the 36th vice president from 1953 to 1961.
Which historical American figure is in this picture?
Nelson Mandela
Nelson Rolihlahla Mandela was a South African anti-apartheid revolutionary and political leader who served as the first president of South Africa from 1994 to 1999. He was the country's first black head of state and the first elected in a fully representative democratic election.
Which historical figure is in this picture?
Franklin D. Roosevelt
Franklin Delano Roosevelt, often referred to by his initials FDR, was an American politician and attorney who served as the 32nd president of the United States from 1933 until his death in 1945. As a member of the Democratic Party, he won a record four presidential elections and became a central figure in world events during the first half of the 20th century.
Before World War Two, World War One was known as what?
The Great War
World War I or the First World War, often abbreviated as WWI or WW1, began on 28 July 1914 and ended on 11 November 1918. Referred to by contemporaries as the "Great War", its belligerents included much of Europe, the Russian Empire, the United States, and the Ottoman Empire, with fighting also expanding into the Middle East, Africa, and parts of Asia.
When British troops came to seize arms in Boston in 1775, who famously sounded the alarm?
Paul Revere
On the night of April 18, 1775, hundreds of British troops marched from Boston to nearby Concord in order to seize an arms cache. Paul Revere and other riders sounded the alarm, and colonial militiamen began mobilizing to intercept the Redcoat column.
Legendary bandleader Duke Ellington and countless other jazz greats got their start at New York's Cotton Club. In which neighborhood would you have found the iconic club?
Harlem
Cotton Club, legendary nightspot in the Harlem district of New York City that for years featured prominent Black entertainers who performed for white audiences. The club served as the springboard to fame for Duke Ellington, Cab Calloway, and many others.
Which man's name became synonymous with "traitor" after he spied for the British?
Benedict Arnold
In popular culture, the words "Benedict Arnold" became synonymous with treason or becoming a traitor. And at West Point, Arnold's name was erased from a series of monuments that honor the generals of the Revolutionary War.
What international body was created at the end of World War Two to try to prevent something like world war from happening again?
North Atlantic Free Trade Organization
United Nations
The U.N. was officially established in 1945 following the horrific events of World War II, when international leaders proposed creating a new global organization to maintain peace and avoid the abuses of war.
The Wright brothers pioneered aviation and changed the world. What were their first names?
Orville and Wilbur
Wilbur and Orville Wright were American inventors and pioneers of aviation. In 1903 the Wright brothers achieved the first powered, sustained and controlled airplane flight; they surpassed their own milestone two years later when they built and flew the first fully practical airplane.
Benjamin Franklin had an impressive CV that included titles like postmaster, politician, freemason, inventor, and diplomat. Which vision-improvement aid is he credited with inventing?
Bifocal lenses
Bifocals are commonly prescribed to people with presbyopia, a condition that Franklin suffered. Franklin wrote, in August 1784 to his friend George Whatley, that he was "happy in the invention of double spectacles, which serving for distant objects as well as near ones, make my eyes as useful to me as ever they were."
Many soldiers returning from war suffered from what today we call PTSD. What was the medical term used then?
Shell shock
But PTSD—known to previous generations as shell shock, soldier's heart, combat fatigue or war neurosis—has roots stretching back centuries and was widely known during ancient times.
Which legendary scientist is pictured here?
Charles Darwin
Charles Robert Darwin was an English naturalist, geologist and biologist, best known for his contributions to evolutionary biology. His proposition that all species of life have descended from common ancestors is now widely accepted and considered a fundamental concept in science.
Which famous historical figure is in this picture?
Malcolm X
Malcolm X was an African-American Muslim minister and human rights activist who was a prominent figure during the civil rights movement. A spokesman for the Nation of Islam until 1964, he was a vocal advocate for black empowerment and the promotion of Islam within the black community.
King Louis XVI was born Louis-Auguste in 1754. Which member of Austrian Royalty did he marry in 1770?
Marie Antoinette
In 1770 he married the Austrian archduchess Marie-Antoinette, daughter of Maria Theresa and the Holy Roman emperor Francis I. Marie-Antoinette, mixed-method colour print on two sheets of paper by Jean-François Janinet, print after Jean-Baptiste-André Gautier d'Agoty, 1777; in the British Museum.
The United States and the Soviet Union, formerly allies in World War Two, faced conflict in the next several decades. What was the name of this conflict?
Cold War
The Cold War was an ongoing political rivalry between the United States and the Soviet Union and their respective allies that developed after World War II. This hostility between the two superpowers was first given its name by George Orwell in an article published in 1945.
2% of the entire U.S. population died as a result of the Civil War. What was the war's bloodiest battle?
Battle of Gettysburg
Gettysburg was the bloodiest battle of the Civil War, with more than 51,000 casualties, including 7,863 dead. If we count US and CS casualties, it is the deadliest battle in American history (even ahead of D-Day).
Which rockstar fronted the first female-led raid to free slaves during the Civil War?
Harriet Tubman
Harriet Tubman escaped from slavery in the South to become a leading abolitionist before the American Civil War. She led hundreds of enslaved people to freedom in the North along the route of the Underground Railroad.
Jacques Cartier is noted for his exploration of inland America, and for giving Canada its name. What nationality was he?
French
Jacques Cartier, (born 1491, Saint-Malo, Brittany, France—died September 1, 1557, near Saint-Malo), French mariner whose explorations of the Canadian coast and the St. Lawrence River (1534, 1535, 1541–42) laid the basis for later French claims to North America (see New France).
Cartoons featuring Road Runner and Wyle E. Coyote just wouldn't be the same without this mind-blowing Alfred Nobel invention. What was it?
Dynamite
Alfred Nobel mixed nitroglycerine with kieselguhr to make a paste, which he formed into rods and named dynamite.
Which iconic figure is in this picture?
Joseph Stalin
Joseph Vissarionovich Stalin was a Georgian revolutionary and Soviet political leader who governed the Soviet Union from 1922 until his death in 1953. He held power as General Secretary of the Communist Party of the Soviet Union (1922–1952) and Chairman of the Council of Ministers of the Soviet Union (1941–1953).
Alexander Fleming was a biologist and pharmacologist by trade, but his most famous discovery was accidental and changed medicine forever. Which substance did he identify and isolate?
Penicillin
In 1928, at St. Mary's Hospital, London, Alexander Fleming discovered penicillin. This discovery led to the introduction of antibiotics that greatly reduced the number of deaths from infection.
Daniel Boone is a pioneer and frontiersman famous for settling which American state?
Kentucky
Daniel Boone was an American pioneer and frontiersman whose exploits made him one of the first folk heroes of the United States. Boone became famous for his exploration and settlement of what is now Kentucky, which was then beyond the western borders of the Thirteen Colonies.
There was more than one assassination attempt on President Lincoln's life. An attempted assassination in 1863 left a hole through what piece of his clothing?
Through his hat
President Lincoln arrived, without his hat, at the old Soldier's Home. The following day, two soldiers went looking for the hat, and discovered it on the path, with a musketball hole through the side. President Lincoln, for his part, dismissed the incident as a likely hunting accident.
Which historic document concerning slavery did President Abraham Lincoln sign on January 1, 1863?
Emancipation Proclamation
Articles of Confederation
Emancipation Proclamation
President Abraham Lincoln issued the Emancipation Proclamation on January 1, 1863, as the nation approached its third year of bloody civil war. The proclamation declared "that all persons held as slaves" within the rebellious states "are, and henceforward shall be free."
Which historical figure is in this picture?
Ulysses S. Grant
Ulysses S. Grant was an American military officer and politician who served as the 18th president of the United States from 1869 to 1877. As president, Grant was an effective civil rights executive who created the Justice Department and worked with the Radical Republicans to protect African Americans during Reconstruction.
Who is this gentleman, appointed commander of the Continental Army in 1775?
George Washington
The Continental Congress commissioned George Washington as Commander in Chief of the Continental Army on June 19, 1775. Washington was selected over other candidates such as John Hancock based on his previous military experience and the hope that a leader from Virginia could help unite the colonies.
Battlefield nurse Clara Barton founded which institute as a result of the Civil War, which is still going strong today?
American Red Cross
Clarissa Harlowe Barton was an American nurse who founded the American Red Cross. She was a hospital nurse in the American Civil War, a teacher, and a patent clerk. Since nursing education was not then very formalized and she did not attend nursing school, she provided self-taught nursing care.
Rudolf Diesel lent his name to the mechanical device that became his most famous invention. What type of device was it?
Engine
Rudolf Christian Karl Diesel was a German inventor and mechanical engineer who is famous for having invented the diesel engine, which burns diesel fuel; both are named after him.
This legendary actor broke through the race barrier by becoming the first black artist to win the Academy Award for Best Actor.
Sidney Poitier
Sidney Poitier was a Bahamian and American actor, film director, and diplomat. In 1964, he was the first African American actor and first Bahamian to win the Academy Award for Best Actor. He received two competitive Golden Globe Awards, a competitive British Academy of Film and Television Arts award (BAFTA), and a Grammy Award for Best Spoken Word Album. Poitier was one of the last major stars from the Golden Age of Hollywood cinema.
Mary, Queen of Scots was James V of Scotland's only surviving legitimate child. By what other name was she commonly known?
Mary Stuart
Mary, Queen of Scots (8 December 1542 – 8 February 1587), also known as Mary Stuart or Mary I of Scotland, was Queen of Scotland from 14 December 1542 until her forced abdication in 1567. The only surviving legitimate child of James V of Scotland, Mary was six days old when her father died and she acceded to the throne. During her childhood, Scotland was governed by regents, first by the heir to the throne, James Hamilton, Earl of Arran, and then by her mother, Mary of Guise.
Who is this pictured historical figure?
Rosa Parks
Rosa Louise McCauley Parks (February 4, 1913 – October 24, 2005) was an American activist in the civil rights movement best known for her pivotal role in the Montgomery bus boycott. The United States Congress has honored her as "the first lady of civil rights" and "the mother of the freedom movement".
French industrialist Edouard Michelin's most famous invention was revolutionary (no pun intended!) – his name lives on to this day in a popular brand name. Which car accessory did he invent?
Detachable pneumatic tires
Detachable pneumatic tires
In 1891, he was granted a patent for a detachable-pneumatic tire. Michelin's invention was a substantial improvement on 2005 AHF Inductee John Dunlop's invention and became instantly popular. The brothers soon realized that even greater growth was possible by adapting their invention to automobiles.
Which famous historical figure is pictured here?
Eleanor Roosevelt
Anna Eleanor Roosevelt was an American political figure, diplomat, and activist. She served as the first lady of the United States from 1933 to 1945, during her husband President Franklin D. Roosevelt's four terms in office, making her the longest-serving first lady of the United States.
When American men went abroad to fight in the war, American women worked on the home front. Not only did they keep up businesses and raise families; now they worked as nurses or in munitions factories and shipyards to support the war effort. What was the cultural icon that inspired and encouraged such work?
Rosie the Riveter
Rosie the Riveter is an allegorical cultural icon of World War II, representing the women who worked in factories and shipyards during World War II, many of whom produced munitions and war supplies. These women sometimes took entirely new jobs replacing the male workers who joined the military. Rosie the Riveter is used as a symbol of American feminism and women's economic advantage.
OH NO, YOU FAILED THE QUIZ!
You still have a lot of room for improvement.
YOU GOT AN AVERAGE SCORE!
You'll improve next time.
YOU ARE INTELLIGENT!
Only a few people passed this test.