Which NFL club captured the inaugural Super Bowl in 1967?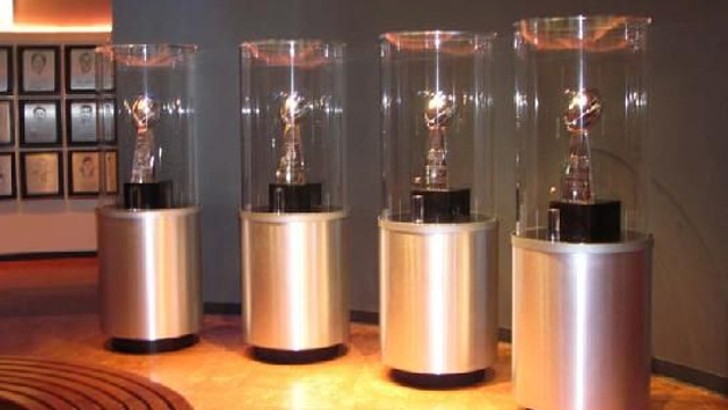 Green Bay Packers
The Green Bay Packers beat the Kansas City Chiefs 35-10 on January 15, 1967. The winner of the game was Bart Starr.
What motion picture took home the Best Picture Oscar in 1965?
My Fair Lady
The category for Best Picture went to "My Fair Lady." Best Actor, Best Director, and 5 other accolades were also won by the film.
What day did the final episode of "Howdy Doody" air?
September 24, 1960
On NBC, Howdy Doody's final episode aired on September 24, 1960. The 13-year run of the program featured the exploits of Buffalo Bob Smith's marionette company.
What year did the FDA approve the birth control pill?
1960
Enovid-10, the first birth control pill ever manufactured commercially, received FDA approval in 1960.
What baseball club won the World Series after overcoming a 3-1 deficit in 1968?
Detroit Tigers
The Detroit Tigers overcame improbable odds to defeat the St. Louis Cardinals and win their first World Series since 1945.
In 1962, who is credited as singing "Happy Birthday" to President John F. Kennedy?
Marilyn Monroe
Ten days before Kennedy's actual birthday, on May 19, 1962, Monroe performed Happy Birthday. Just three months before Monroe's sad death, she gave a seductive, breathy performance.
What name did the 1964 heavyweight champion Cassius Clay change to?
Muhammad Ali
Cassius Clay gave birth to Muhammad Ali in 1942. He changed his name to commemorate his status in the Nation of Islam 22 years later. 2016 saw his passing.
What "inescapable" jail did three convicts break out of in 1962?
Alcatraz
Frank Morris, John Anglin, and Clarence Anglin hid dummies in their mattresses, crept down a service tunnel, and used a raft to flee the island in the dead of night in June 1962. Nobody is certain if they actually managed to get to land or if they perished in the turbulent San Francisco Bay.
What organ underwent the first transplant in South Africa in 1967 under the care of Dr. Christiaan Barnard?
Heart
The first heart transplant patient of Dr. Barnard barely survived for 18 days, while the second one did so for more than 19 months.
Who landed on the moon first in 1969?
Neil Armstrong
Armstrong took part in the Apollo 11 mission, which culminated in his lunar landing on July 20, 1969. A little while later, Buzz Aldrin, who was with him, moved up to position #2
What nation seized the USS Pueblo espionage ship in 1968?
North Korea
January 23, 1968 saw the seizure of the USS Pueblo. During the Cold War, 83 crew members were abducted and detained for 11 months; this episode is known as the Pueblo incident. North Korea still controls the Pueblo.
What was the title of the 1962 film starring James Bond?
Dr. No
'Dr. The movie "No" started a series that has spanned decades and more than 20 films, with a narrative centered on the American space program.
What was the typical price of a gallon of gasoline in 1963?
30 cents
Bread was 22 cents, gas was just 30 cents, and the weekly average pay was only approximately $84, so everything balances out.
What well-known, enduring soap show made its début in November 1965?
The Young and the Restless
Days of Our Lives
Since its premiere on November 8, 1965, "Days of Our Lives" has been airing. Over 13,500 episodes have been broadcast over its existence.
What year did "Sesame Street" debut on television?
1969
On November 10, 1969, the pilot episode broadcast. Since then, it has continued to air, garnering 189 Emmy Awards and 11 Grammy Awards.
Which individual was the leader of the cult that murdered numerous people in the summer of 1969?
Charles Manson
Manson was the leader of the Manson Family, a cult that murdered seven individuals, including Sharon Tate. In 2017, Manson passed away while incarcerated.
Which presidential contenders participated in the 1960 first-ever televised debate?
Kennedy vs. Nixon
Kennedy benefited greatly from the debates because he was considerably more charismatic on television than Nixon was. 70 million Americans watched, and they contributed significantly to Kennedy winning the election.
Who took over as host of "The Tonight Show" in 1962?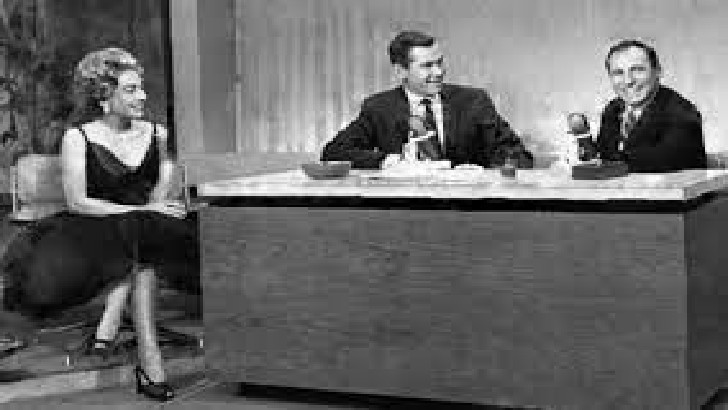 Johnny Carson
In 1962, Johnny Carson succeeded Jack Paar as host of the Tonight Show. After that, he presided over it for 30 years before Jay Leno took over.
What did Andy Warhol's 1962 exhibition of his paintings about surprise the art world?
Soup Cans
Warhol featured paintings of soup cans "displayed together on shelves, like items in a shopping aisle," according to the Museum of Modern Art. His pop art movement became synonymous with the 1960s.
Harold Holt, who was he?
The player who made the first touchdown in the first Super Bowl
The president of East Germany in 1967
Governor of California in 1963
The Australian Prime Minister who disappeared without a trace in 1967
The Australian Prime Minister who disappeared without a trace in 1967
On December 17, 1967, Harold Holt vanished after going for a swim at a beach in Australia. Despite a lot of conspiracy theories surrounding his disappearance, it is assumed that he drowned. He was probably taken by extraterrestrials.
Sorry! You don't remember your 1960s.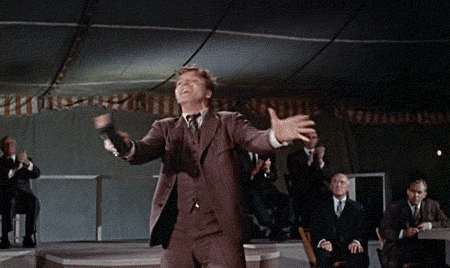 Great job! You have a strong memory.
Excellent work! You know your 1960s well.