What house at Hogwarts does Harry belong to?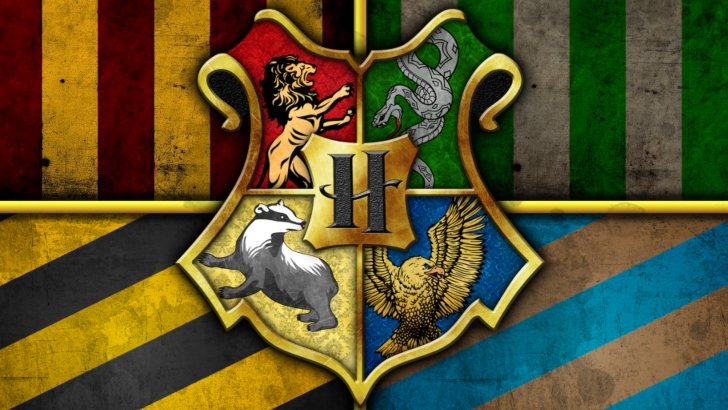 Gryffindor
Harry Potter embodied many of the traits that were approved and appreciated by Salazar Slytherin. He was clever, resourceful and cunning, yet the Sorting Hat made him a Gryffindor because the very fact that he asked not to be in Slytherin showed that he did not belong there.
Who betrayed Lily and James Potter?
Wormtail
Wormtail's betrayal was so unexpected that it was overlooked for 12 years. James and Lily died not knowing exactly what led to Voldemort finding them, but they knew that Peter was involved, whether voluntarily or unwillingly.
Who is NOT a Gryffindor?
Draco Malfoy
Harry Potter
Ginny Weasley
Ron Weasley
Draco Malfoy
Draco Lucius Malfoy is a fictional character in J. K. Rowling's Harry Potter series. He is a student in Harry Potter's year belonging in the Slytherin house. He is frequently accompanied by his two cronies, Vincent Crabbe and Gregory Goyle, who act as henchmen.
What position does Harry play on his Quidditch team?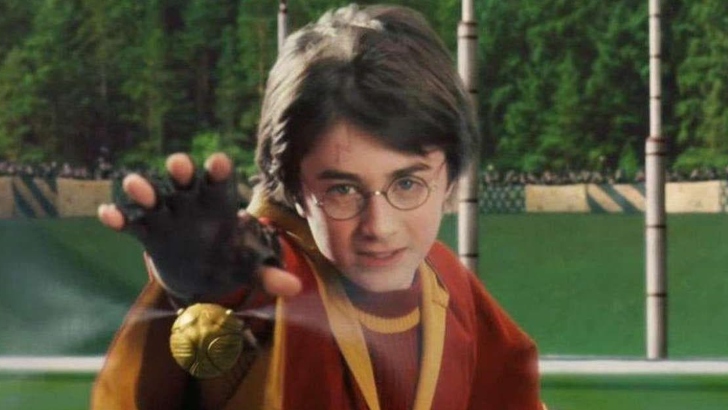 Seeker
Harry Potter plays as Seeker for his house team at Hogwarts. Regional and international Quidditch competitions are mentioned throughout the series.
Do you remember what Hagrid's pet dragon was called?
Norbert
Norbert is a Norwegian Ridgeback dragon that Hagrid had acquired as an egg from a mysterious, hooded stranger in the Hog's Head, who turned out to be Professor Quirrell.
How did Moaning Myrtle die?
The Basilisk
Moaning Myrtle is a ghost of a female student that can be found crying in girls' lavatories. She belongs to Ravenclaw and was killed by Basilisk for being a Muggle-born witch.
Who is NOT a Hufflepuff?
Padma Patil
Fred Weasley
Susan Bones
Cedric Diggory
Padma Patil
Padma Patil was a witch of Indian heritage who was in the same year as the famous Harry Potter at Hogwarts School of Witchcraft and Wizardry. She was the identical twin sister of Parvati Patil. Padma was sorted into Ravenclaw house and became a prefect in her fifth year.
Do you remember what Harry did to get him temporarily expelled from Hogwarts?
He turns Vernon into a ferret
He chases away dementors
Harry produced a Patronus out of school, to save his life and that of his cousin, Dudley Dursley, from a pair of Dementors sent by Umbridge, Harry received an expulsion notice for performing underage magic, and in front of a Muggle, stating that his wand would be confiscated and destroyed.
Which character is NOT a Slytherin?
Lavender Brown
Pansy Parkinson
Blaise Zabini
Greggory Goyle
Lavender Brown
Lavender Brown was a pure-blood witch, the daughter of Mr. and Mrs. Brown, and sorted into Gryffindor. She started her education at Hogwarts School of Witchcraft and Wizardry in 1991, the same year as the famous Harry Potter.
What is Harry's Boggart?
A dementor
Harry's Boggart was a Dementor, meaning he feared fear itself. When Harry encountered the Boggart in the Triwizard Tournament a year later, he used a Patronus Charm against the shapeshifter.
Who was not a member of the Gryffindor Quidditch team?
Seamus Finnigan
Seamus Finnigan was an Irish half-blood wizard, son of Muggle Mr. Finnigan and Irish witch Mrs. Finnigan. Mr. Finnigan did not learn this until after they were married and it gave him a "nasty shock" when he first learned it. He is also not a member of the Gryffindor Quidditch team.
Who sent Harry his Firebolt?
Sirius Black
After being thoroughly tested (which included stripping it down), the broom was given back to Harry since Professor Flitwick and Madam Hooch found no jinxes, hexes or curses on it. Sirius later admitted to having sent the broom to Harry, calling it "thirteen birthdays' worth of presents from your godfather."
What form is Hermione's Patronus?
An Otter
Rowling has said that she gave Hermione an otter Patronus because it's her favorite animal; the author admits she sees much of herself in the young witch, including shared "insecurity and a great fear of failure.
Who killed Bellatrix Lestrange?
Molly Weasley
During the final battle, Bellatrix was the last Death Eater standing. She was eventually killed in a duel by Molly Weasley after her attempted murder of Ginny Weasley.
What is Slytherin's house ghost called?
The Bloody Baron
The Bloody Baron was a wizard who attended Hogwarts School of Witchcraft and Wizardry in the Founders' time and was sorted into Slytherin House.
Who was not able to open the Chamber of Secrets?
Lucius Malfoy
Ron Weasley
Harry Potter

Tom Riddle
Lucius Malfoy
Lucius didn't knew anything about the diary. Before his downfall, Voldemort wanted to smuggle the diary into Hogwarts so that the chamber of secrets can be opened. He gave this job to Lucius but the plan should be started only after Voldemort say so. But instead Voldemort dissappeared.
How is Dobby freed from serving the Malfoy's?
A Sock
"Master threw it, and Dobby caught it, and Dobby — Dobby is free." He is freed when Harry tricks Lucius Malfoy into throwing him a sock.
Who killed Professor Dumbledore?
Severus Snape
He was the wielder and the master of the Elder Wand from 1945 until 1997, and considered by many as the greatest Hogwarts Headmaster. As he was about to die by a cursed ring, Dumbledore planned his own death with Severus Snape.
Which of these would you find in Hogsmeade?
Honeydukes
Honeydukes was a wizarding sweet shop located on High Street in the all-wizarding village of Hogsmeade. It was first established in 1641 and was owned by Ambrosius Flume and his wife, and was filled with "shelves upon shelves of the most succulent-looking sweets imaginable".
Who destroys Hufflepuff's cup?
Hermione Granger
Hermione Granger and Ron Weasley destroy the Hufflepuff's cup Horcrux inside the Chamber of Secrets — Hermione giving it the fatal blow with a basilisk fang.
Who got cursed by the necklace intended for Professor Dumbledore?
Katie Bell
In book 6, the Half-Blood Prince, Katie Bell was handed a package in the girl's bathroom at the three broomsticks. On her way back to Hogwarts from Hogsmede, the oject in the package, a necklace, touched her and it cursed her. Neklace!
Which of these characters did NOT take the Polyjuice potion?
Alastor Moody
Alastor "Mad-Eye" was a pure-blood wizard, considered to be the most famous Auror of all time. He was a pivotal member of the Order of the Phoenix during the First and Second Wizarding Wars. He did not take the Polyjuice potion.
Who accompanied Hermione to the Slughorn's Christmas party?
Cormac McLaggen
At lunch that day, Hermione revealed in a conversation with Parvati Patil that she was attending the party with Cormac McLaggen, an older Gryffindor whom Ron despised, in retaliation for Ron's new relationship.
What creature sat in Lupin's office the first time Harry ever went there?
A Grindylow
After the Battle of the Seven Potters, at The Burrow, Remus Lupin verified Harry's identity by asking "What creature sat in the corner the first time that Harry Potter visited my office at Hogwarts?" Harry correctly answered Grindylow, which proved to Lupin that he was not a Death Eater impostor.
Who warned the guests in Bill and Fleur's wedding that death eaters are coming?
Kingsley Shacklebolt
Kingsley Shacklebolt, who presumably was at the Ministry when the coup took place, was able to send his Patronus to warn the attendees of the reception at the Burrow. The warning happened in the nick of time. Seconds later the Death Eaters Apparated there, crashed the reception, and began to attack the attendees.
What spell do you need to say to turn off your wand light?
Nothing, you just swirl it around
Nox
The Nox spell is used by Harry and Hermione in Harry Potter and the Prisoner of Azkaban, and in the depths of Gringotts in Harry Potter and the Deathly Hallows, to extinguish their wands, previously illuminated by means of the Lumos charm, when they no longer needed their light.
What did Harry use to save Ron's life after being poisoned?
A bezoar
Ron Weasley was poisoned when he drank some oak-matured mead that was intended for Professor Dumbledore. Harry, remembering the above mentioned incident in Potions class, quickly found the bezoar he had given Professor Slughorn and shoved it down Ron's throat, saving his life.
What Order of Merlin is Gilderoy Lockhart?
He hasn't received an Order of Merlin
Third Class
The Order of Merlin (abbreviated O.M.) was an award bestowed upon wizards and witches who had achieved great things for the wizarding world. Gilderoy Lockhart belongs to the Order of Merlin Third Class.
Do you know what Madame Maxime's horses drink?
Single-malt whisky
Single-malt whiskey is a powerful alcoholic beverage. It was the only beverage that Madame Maxime's Abraxans would drink. The Abraxan at the Magical Creatures Reserve also drank this kind of whiskey.
Which group does Nearly-Headless Nick wants to join?
The Headless Hunt
Nearly Headless Nick is the Gryffindor ghost. In spite of the fact that he's been dead five hundred years, he's still a fairly petty guy. He applies to join the Headless Hunt, a team of ghostly hunters on horseback who hurl their heads around.
Do you remember which publication gave Gilderoy Lockhart the 'most handsome smile award' five times?
Witch Weekly
Gilderoy Lockhart is an honorary member of the Dark Force Defence League and five times winner of Witch Weekly's "Most Charming Smile Award."
Do you remember what Barty Crouch Jr. gave Neville to help tell Harry about gillyweed?
Aquarius Alchemy and its use in Herbology
Magical Water Herbs of the Lowland Springs
Magical Water Plants of the Highland Lochs
Magical Herbs and Where to Find Them
Magical Water Plants of the Highland Lochs
Magical Water Plants of the Highland Lochs was a Herbology book written by Hadrian Whittle. The book contained information about the magical aquatic plant Gillyweed, which upon consumption, allowed someone to breathe underwater.
What type of wand did Ron take off the snatchers and eventually lend to Harry?
Blackthorn
The blackthorn wand was taken from Harry by Scabior and later left at Malfoy Manor along with Hermione Granger's wand and Ronald Weasley's wand.
How did Dumbledore's Army get to the Ministry to try and rescue Sirius in the fifth film?
Thestrals
Hermione and Harry were also covered in blood after the fracas in the Forbidden Forest, which lured Thestrals to the group. Luna then suggested that the six members of Dumbledore's Army ride them to the Ministry of Magic, which was secretly located underneath London, to try to rescue Sirius Black.
You may recall the Hungarian Horntail, but which champion had to face the Swedish Short Snout in the Triwizard Tournament?
Cedric Diggory
In the task, the Swedish Short-Snout was taken on by Cedric Diggory. There are plenty more dragons where the Swedish Short-Snout came from; check in tomorrow to meet another. Clue: Fleur Delacour took on this particular species during the Triwizard Tournament.
Who is NOT an animagus?
Fenrir Greyback
Sirius Black
Professor McGonagall
Rita Skeeter
Fenrir Greyback
Fenrir Greyback was a werewolf bounty hunter infamous for his general savagery and preference for attacking children. He was a leader in his community and strived to infect as many people as possible with lycanthropy, hoping to build an army strong enough to eventually take over the wizarding community. It was he who infected Remus Lupin with lycanthropy when Remus's father (Lyall Lupin) insulted werewolves and said "they deserve nothing less than death".
What move does Ron make in order to sacrifice himself during wizard chess?
Knight to H3
At the end of Harry Potter and the Philosopher's Stone, Ron sacrifices himself in a game of wizard chess so that Harry would be free to checkmate the king. His last move was Knight to H3.
Who are the muggle aunt and uncle that Harry must live with every summer?
Ralph and Magnolia Dudley
Vernon and Petunia Dursley
Vernon and Petunia Dursley
Vernon Dursley is Harry's uncle, married to his aunt Petunia. Dursley was the surname of a Muggle family, the only known living close relatives of Harry Potter.
What makes a person feel better after seeing a Dementor?
Chocolate
After Harry faints when a Dementor approaches him on the Hogwarts Express, Professor Lupin gives him a large piece of chocolate which makes him feel better.
In Harry Potter, who is the half-blood prince?
Severus Snape
The Half-Blood Prince is none other than Severus Snape, the very own Hogwarts Professor, mostly hated or feared by his students. He alone chose this nickname that he kept secret – he combined his blood status and his mother's maiden name Prince in order to find a new identity.
Sorry. You Failed!
You can do it again…
Ohh… You're almost there!
Test your wizard knowledge again…
Wow! You smashed the wizardry world!
Perfection at it's finest!